Liam Hemsworth & Harrison Ford in 'Paranoia': Look, Ma! No Hair! — PICS
Harrison Ford may (or may not) be 70, but he's proven he can still be the biggest badass in the room. Just take, for example, these newly released stills from Relativity's Paranoia, a thriller starring Ford as a mogul being spied on by an entry-level employee-turned-corporate spy (Liam Hemsworth). Clearly, Ford is a force to be reckoned with. If you don't agree, just check out his bald-head-Ray-Bans combo. Solid.
In truth, these images don't tell us much about the film, which also stars Gary Oldman as Hemsworth's ruthless boss – and Ford's business rival. But there's a whole lot of grimacing going on in these stills, which means we can probably look forward to the benefit of Ford's old age: the signature Harrison Ford growl.
Paranoia is scheduled to hit theaters Oct. 4, 2013.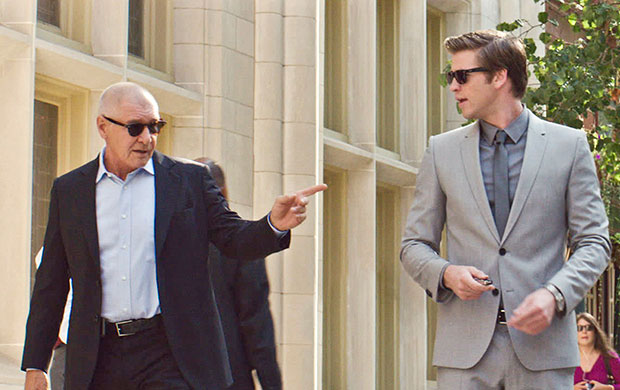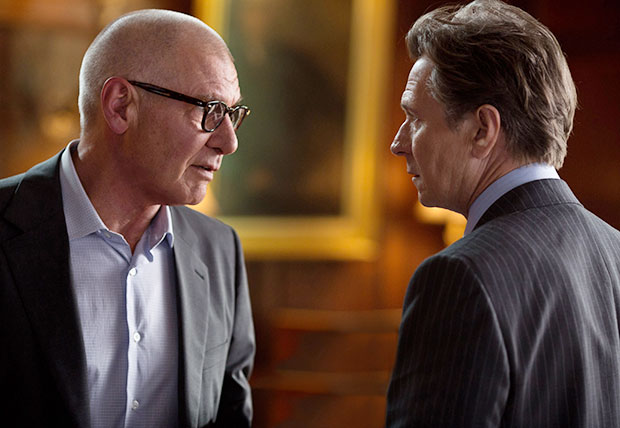 Follow Kelsea on Twitter @KelseaStahler
[Photo Credit: Relativity Media (2)]
More:
Happy Birthday, Harrison Ford, But I Reject the Fact That You're 70
Harrison Ford May Be In Ridley Scott's 'Bladerunner' Remake
Harrison Ford Faces Off With Chewbacca on 'Jimmy Kimmel Live'