'Lil Bub & Friendz': 7 Adorable Pics of Bub and Cute Things — EXCLUSIVE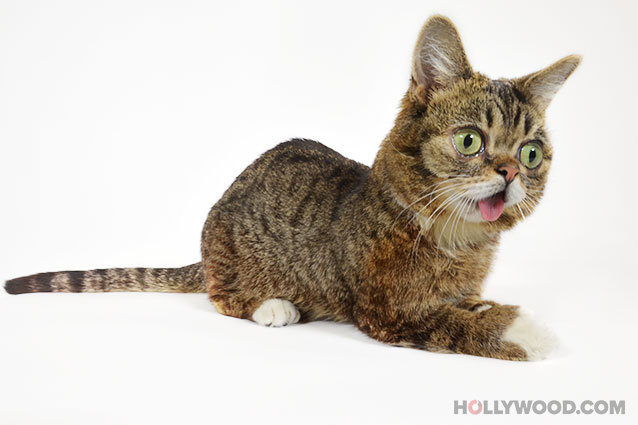 She came from outer space and decided to start her life in Bloomington, Ind. with owner Mike Bridavsky. Now at the age of two, Lil Bub is now one of the most famous cats to ever walk the earth. She has starred in her own movie, has her own clothing line, is coming out with a book, and even calls celebrities like Whoopi Goldberg and Robert De Niro her closest friends. But with her millions of internet fans and growing fame, there is something totally special about this four-pound kitten. Bub has as story that makes her oh-so precious. 
While the little cat was born the runt of her litter and with a list of birth defects including dwarfism and polydactylism, she has still been able to make an impact on the world. "The joy she brings to people is the most important thing," Bub's owner Bridavsky tells Hollywood.com. "People are very emotionally invested in her because she's different and she represents that being different is okay and that you can overcome your challenges."
And Lil Bub proved this idea to be true by the fact her film Lil Bub & Friendz premiered at the Tribeca Film Festival this past week. "Just because you're born different, doesn't mean that you can't be the biggest celebrity at the Tribeca Festival," Bridavsky says.
A celebrity is exactly what Bub is — and one that people just can't get enough of. To satisfy our craving for Bub's cat cuteness, here are five more pics of Bub posing with adorable objects. Oh, and we couldn't resist throwing one in of Bub sleeping too. She's just too cute!
Check out the cute pics of Lil Bub below: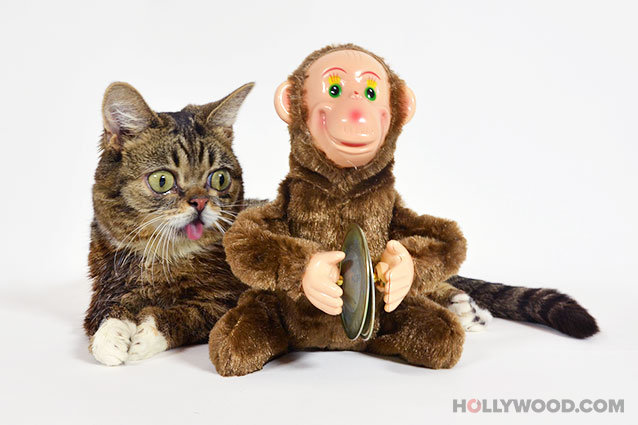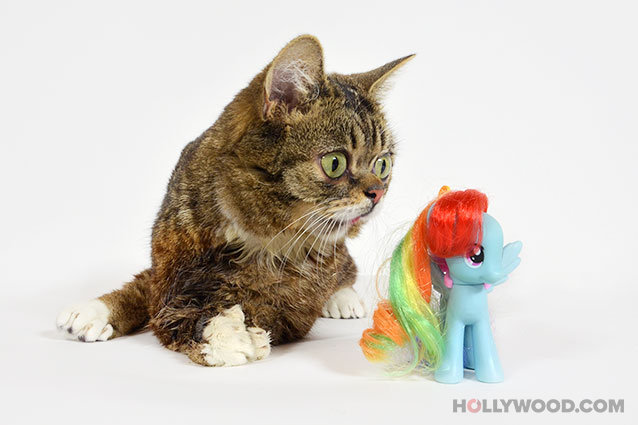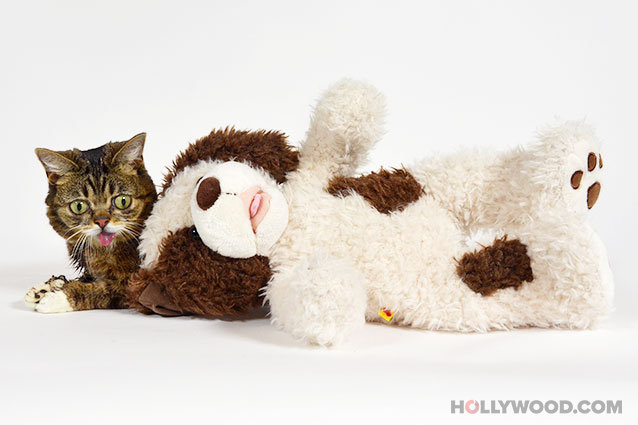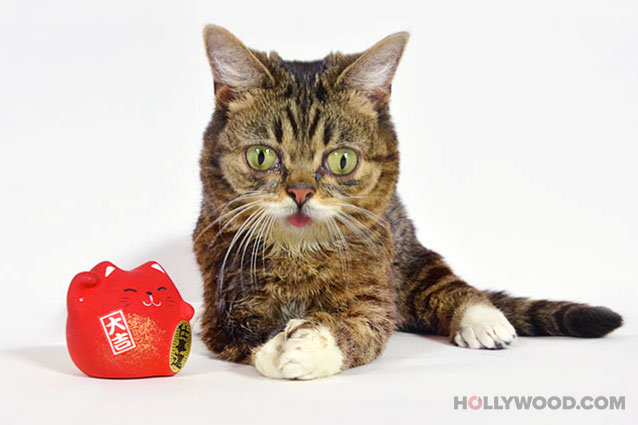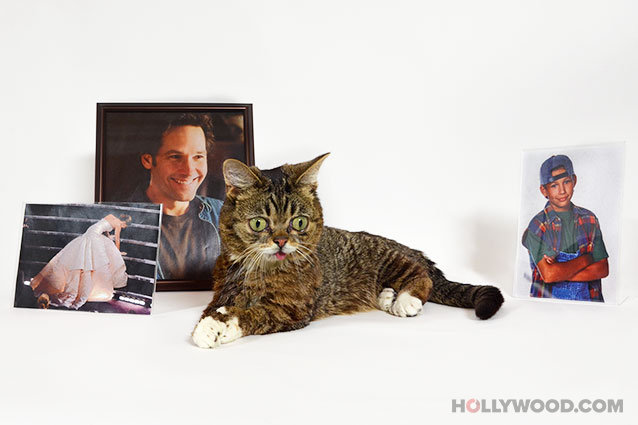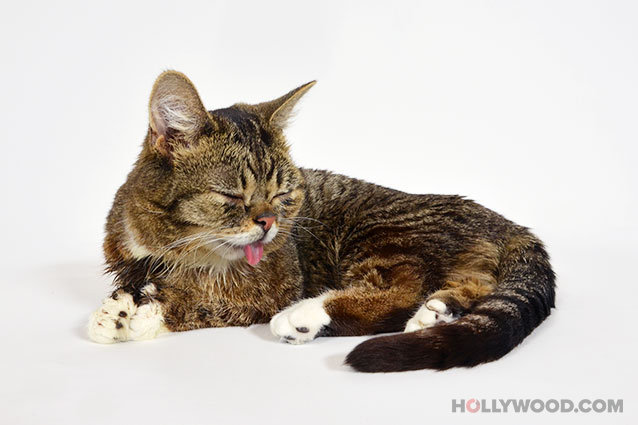 Follow Lindsey on Twitter @LDiMat.
More:
'Lil Bub' Gets a Trailer
Lil Bub Is on Tour
Olivia Wilde Wants to Make More Documentaries 
---
From Our Partners:


Eva Longoria Bikinis on Spring Break (Celebuzz)


33 Child Stars: Where Are They Now? (Celebuzz)