Lily Collins Has Some Interesting Wardrobe in 'Snow White' Movie
When Lily Collins signed on for her first acting role in 2008, playing the part of "Phoebe Adams" in two consecutive episodes of the CW series 90210, she must have thought, "This is it. This is my start. And now, someday, I will be able to wear a hat comprised entirely of the upper half of a swan." The American dream.
The upcoming photos for the determined-never-to-have-a-title Snow White movie display Collins as the untitular character, dressed in her swanday best in the middle of a fanciful gala. Although this seems to be more reminiscent of the Cinderella story, I don't think anyone's going to have much of a problem with it. Seeing sweet, underprivileged young Disney princesses feel the mystical heat of glamour wash over them as they get their first taste of what it's like to live the magical high life…it's always a winner.
Below, we see Armie Hammer embracing the role of gallant prince: sword in hand, powerful grimace, a heart worthy of warming.
Click here to see photos of cast members Julia Stiles, Nathan Lane and others, in character, over at Yahoo.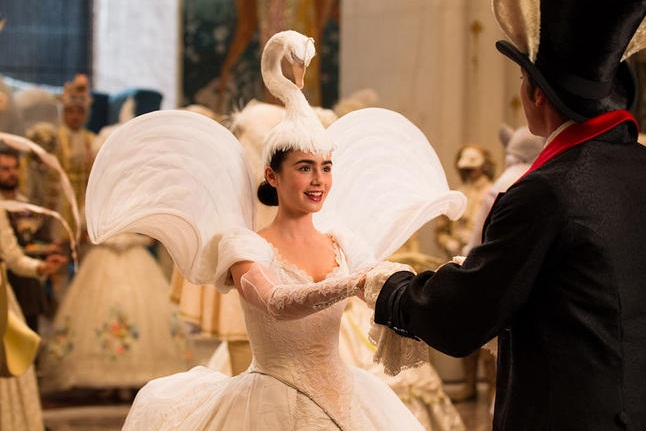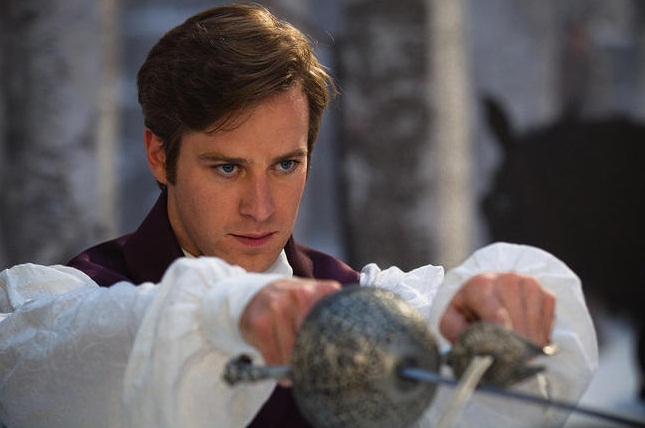 Source: Yahoo