Lily Collins Talks Comedy and Bravery of Snow White in New 'Mirror Mirror' Featurette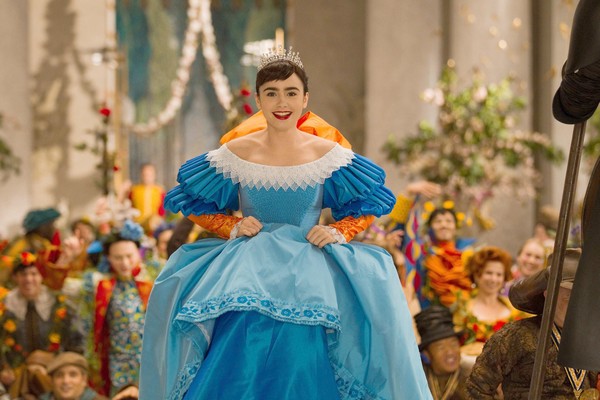 If you've seen any promotional material for the two Snow White films yet to release this year, you know that Mirror Mirror is by far the brighter and more family-friendly spin on the classic fairy tale. Although it might more closely resemble the mood of the animated Disney staple that we all grew up with, Mirror Mirror does take effort to bring the story up to date.
This is evident in the below featurette, delivered with some words on the film by star Lily Collins. Mirror Mirror does not take the "damsel in distress" route, but rather makes Snow White herself the hero who avenges her kingdom against the wicked queen, played by Julia Roberts. The video offers a vantage point of the lead character and her journey that suggests a good deal of comedy, empowerment and modernization will be brought to the Snow White story. Collins also gives us a glimpse into the role the Seven Dwarfs, complete with different names (one of which being Napoleon), will play in this movie.
Check out the video below, which also features Armie Hammer, Nathan Lane, Danny Woodburn, Martin Klebba and Jordan Prentice. Mirror Mirror reaches theaters Mar. 16.