'Limitless' Blu-ray & DVD Hits Shelves July 19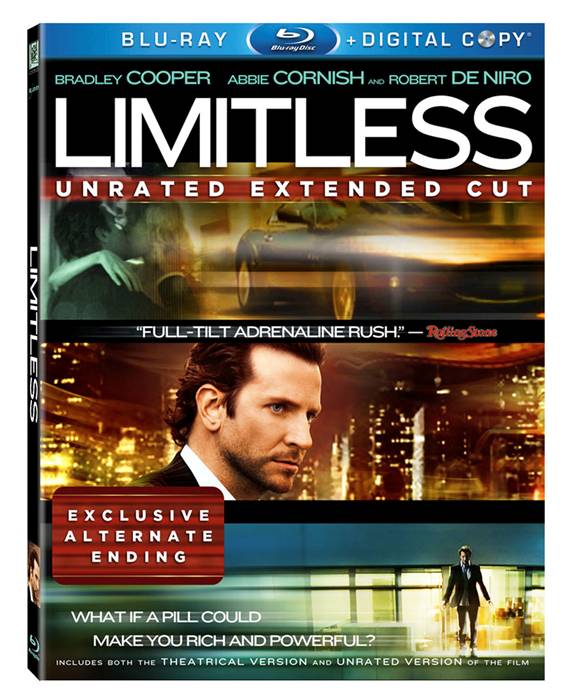 This spring, Bradley Cooper delivered his first hit of the year – Relativity's Limitless. Directed by Neil Burger (The Illusionist) and co-starring Abbie Cornish and Robert De Niro, it sported an original premise, a sleek, urban aesthetic and a hip vibe which combined for one of the freshest films of the year, and although you can't get your hands on the mystery drug that turned a struggling writer into a wealthy, playboy investor, you can take the movie home on July 19!
Limitless will be available in DVD and Blu-ray, and each format will come with some different features. Read on below to see which disc has which bonus content so you can determine what you'll be purchasing later this year!
Limitless DVD Features:
A Man Without Limits
Taking it to the Limit: The Making of LIMITLESS
Alternate Ending
Unrated Extended Cut
Limitless Blu-ray Features:
All of the DVD features, plus
Digital Copy "How to"
Digital Copy
Specifications:
Screen Format: 16:9
Audio: English 5.1 DTS-HD-MA
French 5.1 Dolby Digital
Subtitles: English, Spanish
U.S. Rating: PG-13
Total Disc Run Time: 4:15:25
Closed Captioned: Yes