'Lincoln' Avoids 'Skyfall' Showdown, Ready to Battle 'Twilight'?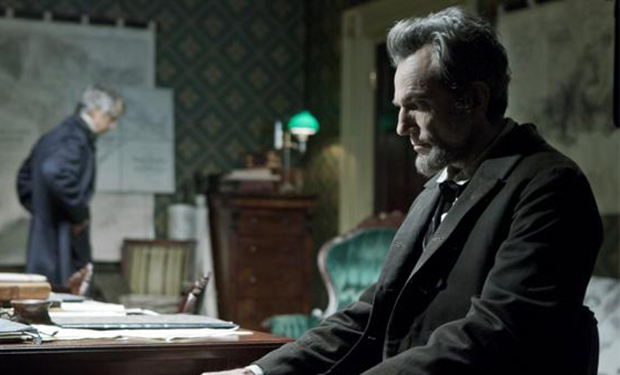 In a season with big box office blockbusters like 
Skyfall
,
The Hobbit
and
Twilight Breaking Dawn Part 2
, it would be easy for other movies to fall off the radar. 
But 
Steven Spielberg
's critically acclaimed biopic 
Lincoln
starring 
Daniel Day-Lewis
is already getting Oscar buzz and propelled itself to an incredible early box office success. This weekend, it took in $900,000 — even though it only played in 11 theaters in limited release, coming to a very impressive $81,000 per theater. 
But for such a buzzed-about film, why would the studio not go for a wide release right away? 
Well, the answer, quite simply, is strategy and competition. 
"Disney was smart not to go head to head with Bond and rather start building buzz via the platform release — expanding this Friday into about 1,500 theaters," says Hollywood.com's President of Box Office Paul Dergarabedian. "Skyfall and Lincoln play older, so expanding wider during the opening weekend of the super-teen centric Twilight will give them great playability as a perfect option for mature audiences who have been hearing about the virtues — and solid box office per theater this weekend — and that should benefit the film.
Can Honest Abe, who already battled vampires in the very different film Abraham Lincoln: Vampire Hunter defeat the Cullen family of Twilight? 
Check out the trailer below.
From Our Partners:

(Moviefone)