'Lincoln' Trailer Shows The Man Behind The Monument — TRAILER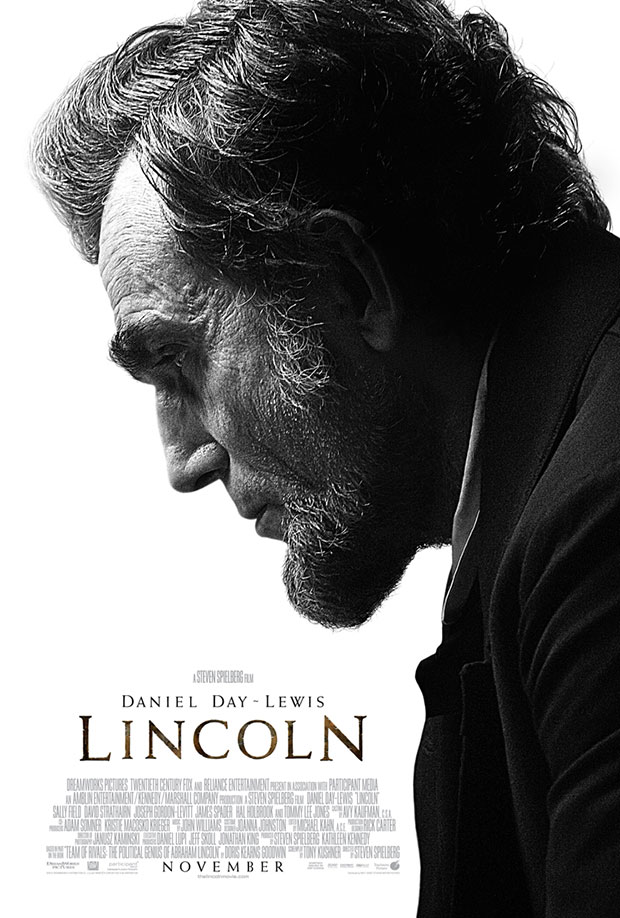 Abraham Lincoln was the sixteenth President of the United Stated of America, but he was also a human. And during a Google+ hangout with director Steven Spielberg and Joseph Gordon-Levitt (who plays Lincoln's eldest son, Robert Todd) today, a glimpse of that human side was revealed in Lincoln's debut trailer.
Speilberg, throughout the conversation, harped on the fact that so often in portrayals of the man, the focus is on his seemingly super-human ability to do the right thing, all the time. He freed the slaves, ended the Civil War, and he could not tell a lie! All of these ideas of Lincoln stem from an image our nation has collectively built that borders on near-deity-status. Not to say it isn't warranted (abolishing slavery? Kind of a super-huge, very important deal), but it doesn't tell the whole story of Lincoln–the Lincoln who was also a father, a son. The Lincoln who was, at the end of the day, a regular human that also contended with everyday struggles beyond those of his Oval Office duties. And for Spielberg, that human aspect so vividly paints a better picture of the who and how of the Lincoln presidency.
The trailer does not give us much in terms of story line–though we know it focuses on the end of the Civil War and the passing of the thirteenth amendment–but we finally get a glimpse at Daniel Day-Lewis' interpretation of the man himself. And here is a Lincoln who feels not like a parody, but a person. Flanked by an impressive cast that includes Sally Field, Tommy Lee Jones, David Strathairn, Jared Harris, James Spader and Girls' Adam Driver just to name a few, Day-Lewis illuminates all sides of our sixteenth President's struggles in the two-and-a-half minute clip.
Spielberg said that the film he created shows more of the man from those storied versions of cinematic past. Indeed, he called Lincoln "a monumental President," that needed to be seen "as man not monument," and also admitted he had been trying to tell this story for eleven years.
Lincoln hits theaters November 16th, 2012, which feels highly appropriate. What do you think of the clip? Are you excited for Lincoln? Let us know in the comments.
[Photo Credit: DreamWorks]
Follow Alicia on Twitter @alicialutes
More:
'Lincoln' Poster: Penny For Your Thoughts?
Spielberg's 'Lincoln' Looks Very Spielberg, and Pretty Darn Lincoln — TEASER
Alan Rickman Becomes Ronald Reagan — Why Are Presidents So IN Right Now?