Lindsay Lohan Signs on to 'Scary Movie 5'? Frightening!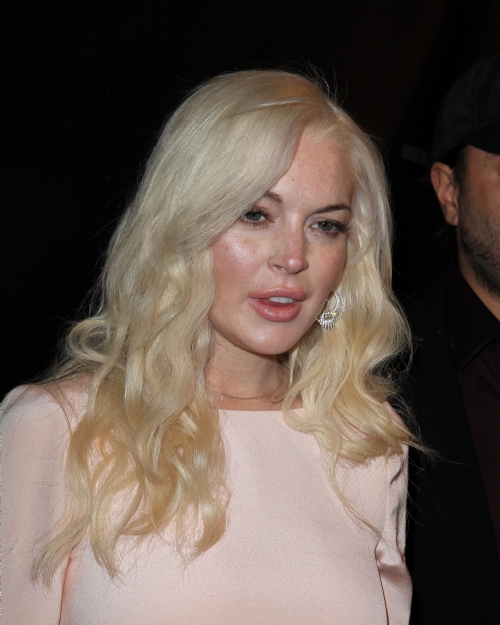 What's scarier than Scary Movie? Ice cold! Oh wait, no, that's not it. How about Lindsay Lohan landing a role in the fright flick's latest sequel?
According to E! Online, the actress has agreed to be in Scary Movie 5, the same movie Charlie Sheen will make an appearance in (despite the small detail that he was killed off in the previous edition). Her rep says "as of right now" no one has signed on the dotted line, but all parties are in. Except for Scary star Anna Faris who chose to opt out of the film at four.
No word on the role the actress is expected to play, but tune in on Jan. 11, 2013 when the horror comedy hits theaters. And hey, if Lohan's movie roles are anything like her slew of car accidents — viewers will be lining up to watch. Scary, indeed.
More:
Lindsay Lohan Involved in Another Car Accident
'Liz & Dick': Lindsay Lohan is One Classy Liz Taylor — TRAILER
Lady Gaga's Newest Friend: Lindsay Lohan?
[Photo Credit: David Edwards/Daily Celeb]