'Little Rascals' Nabs a Toddler with a Tiara for New Movie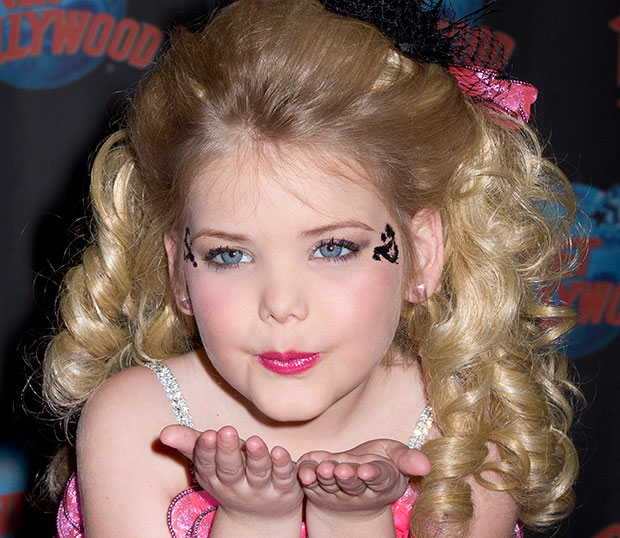 The Little Rascals is a title that most people under 30 associate most strongly with the 1994 Universal Pictures comedy, which centered on the story of two eight-year-old best friends approaching maturity at disparate rates, and the ragtag team of pals who helped see them through the adventure (which involved a good deal of go-cart racing, trench coat costumes, and celebrity cameos). But The Little Rascals has known many voices over the run of the 20th Century, taking form originally as a series of silent Our Gang shorts by filmmaker Hal Roach, a more controversial set of entries to follow (accused of racism, whereas Roach's episodes are generally revered as some of the earliest expressions of racial equity onscreen), and the property's foray into sound, eventually finding a home in MGM and as an animated cartoon series in the '80s.
Almost 20 years after the feature film, the most recent incarnation of the Our Gang gang, Universal Studios Home Entertainment confirms to Hollywood.com that a new Rascals movie is underway; not to be shafted with outdated connotations, the developing straight-to-DVD film has a particularly timely twist: the inclusion of a Toddlers & Tiaras star on its cast list.
Eden Wood, the 7-year-old child pageant queen who earned her spotlight on TLC's polarizing reality series and of her own spinoff Eden's World, will play Darla, the lead female character from the '84 Rascals flick. Her story in said movie involved a romance with alleged He-Man Woman Hater Alfalfa, which nearly destroyed the latter's friendship with lifelong pal Spanky (whose misogyny was still going strong). Neither of the two male leads have been cast in the new movie.
The new film has brought on a ray of adults including Doris Roberts (as a matronly baker), Greg Germann (a scheming businessman), and Lex Medlin (a lovestruck policeman), but has not announced what other child stars will join the Toddlers & Tiaras vet onscreen. The realms of reality and narrative television have an ample sum of child stars to make up the cast. While the likes of Nolan Gould (Modern Family) and Chandler Riggs (The Walking Dead might be a bit too old for roles like Spanky, Alfalfa, and the like, perhaps Gould's onscreen cousin Aubrey Anderson-Emmons could work as one of the younger gang members. Then there are the various youngsters of Boardwalk Empire fame, and any of the four Bobby Drapers (Maxwell Huckabee, Aaron Hart, Jared Gilmore, and Mason Vale Cotton). And, of course, Honey Boo Boo.
Who are your Rascal picks?
The film is being directed by Alex Zamm and co-written by Zamm and Billy Robertson.
[Photo Credit: WENN]
More:
Shailene Woodley May Tackle Mary Jane in 'The Amazing Spider-Man' Sequel
Scarlett Johansson & Modern Actresses' Golden Age Makeovers — GALLERY