'Live and Let Die' Allowed Bond to Live, Making It My Favorite Film in the Franchise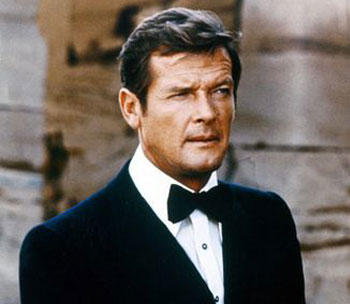 Goldfinger might be solid cinema gold, and Casino Royale may have dealt Bond fans a brand-new hand, but Live and Let Die was the first film in the franchise to prove that Bond, James Bond, would never die.
And by the early 1970s, Bond was badly in need of resuscitation. Sean Connery, fresh off his sixth Bond film, was nearing 40 and was eager to trade martinis for meatier roles in films like The Offence and Zardoz (the latter being a nude-friendly film that was perhaps too, ahem, meaty). And George Lazenby's performance in On Your Majesty's Secret Service flatlined after the new Bond decided the role made him felt "mindless." Producers — who had already failed to get Connery back on board — took a chance on cult TV star Roger Moore, and, with the release of 1973's Live and Let Die, Bond had a healthy heartbeat once again.
But it's surprising that Live and Let Die allowed Bond to live — after all, all the odds were against the film. Not only did Moore offer audiences accustomed to Connery a completely different version of Bond — forging the path for further franchise game-changers like Daniel Craig — but the film lingered in a world where drug-trafficking was more of a concern than Connery's cat-stroking villains. But the troubled 1970s turned out to be the perfect time to break out a grittier Bond, and Moore's portrayal was a welcome change from Connery's swinging '60s spy. Sure, Moore's Bond did plenty of pun- and love-making, but he brought a refreshing face to the franchise that was as believable as it was handsome.
Yet audiences latching onto the new Bond is less surprising than audiences latching onto Live and Let Die's subject matter. Whereas Bond fans had spent years watching the spy fight over-exaggerated villains in exotic locations, Live and Let Die grounded Bond in New Orleans, setting him in an atmosphere more reminiscent of blaxploitation films than the golden Bond era. Of course, that didn't always serve Moore's Bond well — Live and Let Die has come under fire for using racial epitaphs and for some representation of African-Americans in the era. But Live and Let Die also gained credit for being progressive, linking Bond with an African-American woman, Rosie Carver's Gloria Hendry. Again, with Moore, change was good.
Live and Let Die, like all Bond movies, also had its weaknesses. (The aforementioned disappointing racial overtones, the terrible Sheriff J.W. Pepper, etc.) But the famous crocodile scene — made more tense by its accompanying discomforting silence and the fact that Moore's stunt man nearly lost a leg completing the scene — was enough to overtake Bond's 22 other outings and become my favorite movie in the franchise. It represents everything that's good about Live and Let Die: It was as exciting as it was ridiculous and, more importantly, it felt different than splashy action scenes of Connery's yore.
Now, it's entirely possible the stunning 22-year-old Jane Seymour —a virginal far cry from the matronly Dr. Quinn who became an easy punchlines in the 1990s — and a badass theme song, Paul McCartney and the Wings' "Live and Let Die," that was nominated for an Academy Award for Original Song is swaying me to favor the film. But without Moore and Live and Let Die's successful departure from Bond's first forays into film, we wouldn't have Pierce Brosnan, Craig, and any other future iteration of the character that will look and act nothing like Connery's Bond. And, in the name of Lazenby, that would lead us straight to the bar for a strong martini.
[Image Credit: United Artists]
More:
Skyfall Star Daniel Craig on Bond Fandom: 'There Are Too Many Voices to Make Any Sense Of'
The Living Daylights Is My Favorite Bond Movie
What Your Favorite James Bond Says About You
From Our Partners:

'Star Wars VII': Who Will Direct?
(Moviefone)

(Moviefone)