Loki's Best Moments in 'Thor: The Dark World'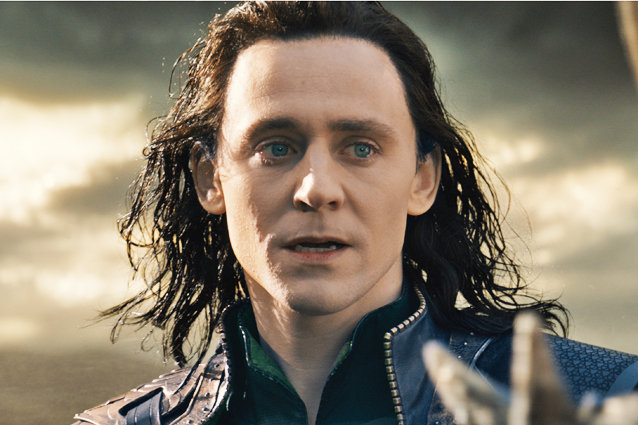 Walt Disney
If you haven't managed to check out Thor: The Dark World in theaters yet, we highly recommend it. Even if you're not a huge fan of Thor (maybe you're a Captain America or Iron Man fan, we don't judge) or superhero flicks in general (how could you?), the Marvel film is worth a watch if only for Loki, played by Tom Hiddleston. Although Loki's name might not be in the title of the movie, he certainly steals the show.
From his first moments in the film — doing a snarky Bellamy salute, snapping his heels together and all — to the very final scene in which he reveals himself on the throne of Asgard, Loki is reason enough to watch Thor: The Dark World.
One of Loki's best moments is when he's arguing with Thor while the hero attempts to fly a Dark Elf ship out of Asgard. "Well done, you just decapitated grandfather," is just one of many hilarious Loki quips as he does his best impression of an amazingly annoying back-seat flyer.
Then there are Loki's more vulnerable moments: when Thor finds Loki distraught in his cell after their mother's death (it was yikes-worthy) and his "death" scene. (We all know Loki will never die. Ever.)
But the best Loki-moment is when he creates the illusion that he looks like Captain America (a fantastic cameo from Chris Evans). It reminded fans why Loki is called the god of mischief and gave a nod to the other Marvel films, all in the span of ten seconds.
Although we're disappointed Loki won't be in the next Avengers film, he's still our favorite villain, and a big reason we enjoyed Thor: The Dark World.