Let's Begin the Sad Johnny Depp & Armie Hammer 'Lone Ranger' Memes — POSTERS
Although we're hesitant to commit our optimism full force to the upcoming Walt Disney film The Lone Ranger, we're moreover pleased with the forces on board: director Gore Verbinski, Johnny Depp in a role that seems to suit him, and that testament to the bounties of human bone structure, Armie Hammer. But while we might be thrilled over the approaching feature, it doesn't look like Hammer and Depp are particularly happy about the venture. At least as far as we can tell from these new Lone Ranger character posters:
Here, we see Sad Hammer, in character as the titular masked hero, grimacing with a hated rage…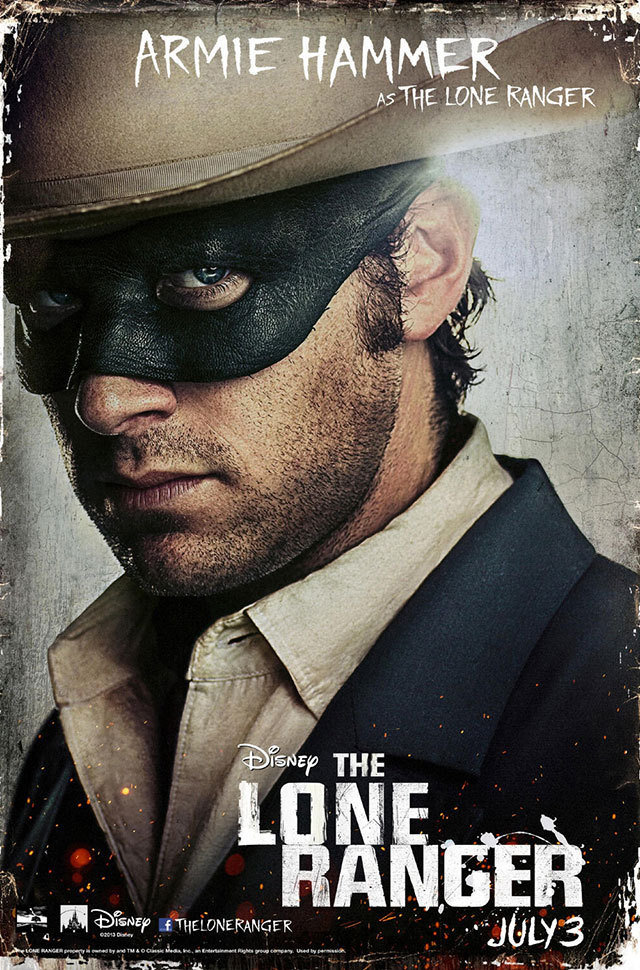 And here, we have Sad Depp, sullen and furrowed as the Lone Ranger's trusty sidekick Tonto…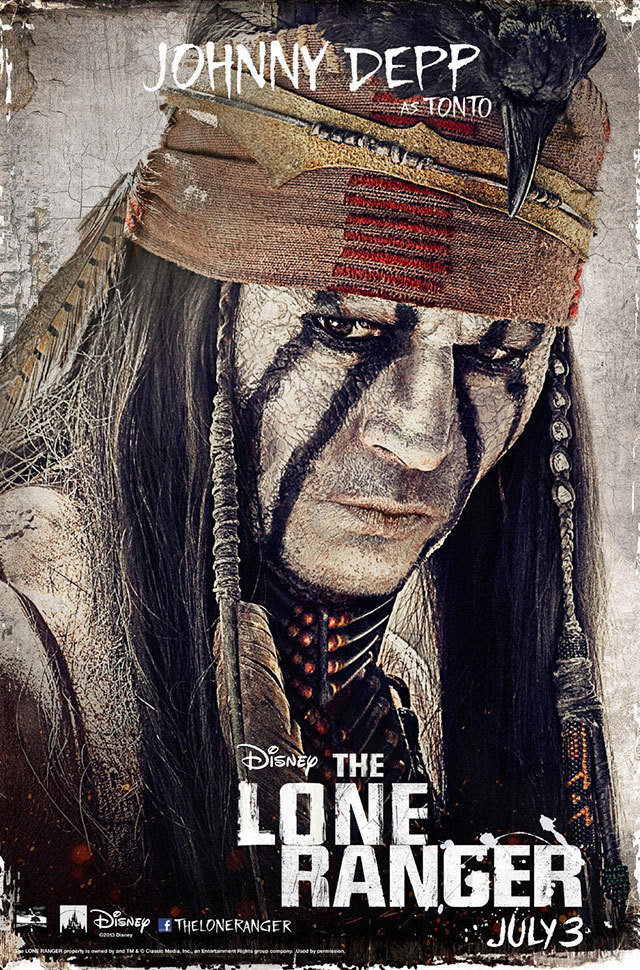 So why the hell are these two crazy cowboys so moody? We've got some theories…
– Hammer is ticked that theater-goers won't get to see the face in which he takes so much pride.
– Depp is bemoaning the fact that he'll have to stop playing Tonto once this movie comes out.
– Hammer is none too thrilled that he wasn't asked to play twins in this movie.
– Depp is shedding a tear because someone littered nearby.
– Hammer is pissed at the production company cheaping out on a Chiller font for his billing.
– Depp misses Tim Burton.
– Hammer is truly contemplating what it means to be a lone ranger.
– Depp is realizing how many animals the costume designers had to kill to make his head dress.
– Hammer is hungry.
– Depp just knows Verbinsky is going to make him do a Tonto Vs. Jack Sparrow crossover film. And he's only kind of excited about it.
Follow Michael Arbeiter on Twitter @MichaelArbeiter
More:
'The Lone Ranger' Thrills with Fire Balls and Train Chases
Is Tonto in 'The Lone Ranger' the Next Captain Jack, Kimosabe?
Johnny Depp Gets Gangster for 'Black Mass'
[Photo Credit: Walt Disney Pictures]
---
From Our Partners:


40 Most Revealing See-Through Red Carpet Looks (Vh1)


33 Child Stars: Where Are They Now? (Celebuzz)