'Looper': Joseph Gordon-Levitt Looms, Emily Blunt Packs Heat — PICS
We've had a taste of what Joseph Gordon-Levitt will be doing in the upcoming sci-fi thriller Looper: Time traveling, bullet-dodging, Willis-killing (known colloquially as "Will-ing"). Clearly, Looper is looking to exhibit everything JGL has in his action holster. But that doesn't mean his co-stars will be taking much of a backseat. Obviously, Bruce Willis is willing (not a portmanteau, that's just the word "willing"… this might get confusing) and able to dole out some John McClane/Lt. Muldoon adrenaline. And from the looks of the below images, Emily Blunt is taking a step up in the adventure game as well.
Below, you can see Gordon-Levitt lurking in the shadows, taking a scene off from high-flying man-hunting. Apparently, some scenes are being handled by Blunt, who is armed and clearly unfazed by the idea of a deadly weapon in the second picture. Blunt's grip on the gun is firm, but her expression is firmer. Toting a gun in broad daylight is of no concern to her, an unfortunate revelation for whomever is on the other end of that barrel.
Looper comes out September 28, and is sure to be a willing ("wonderfully thrilling") time.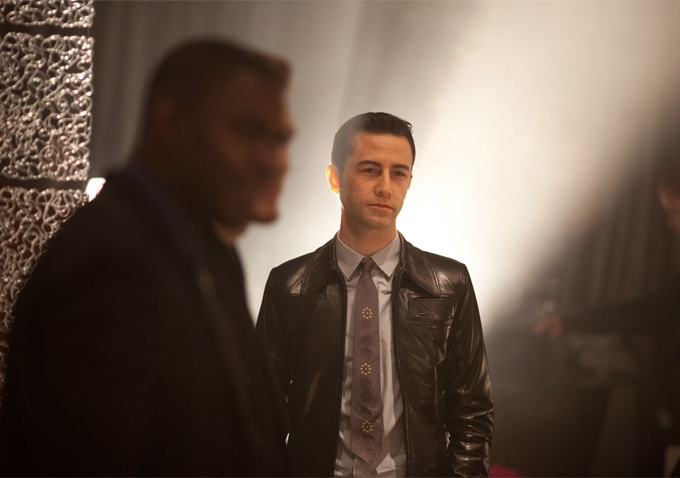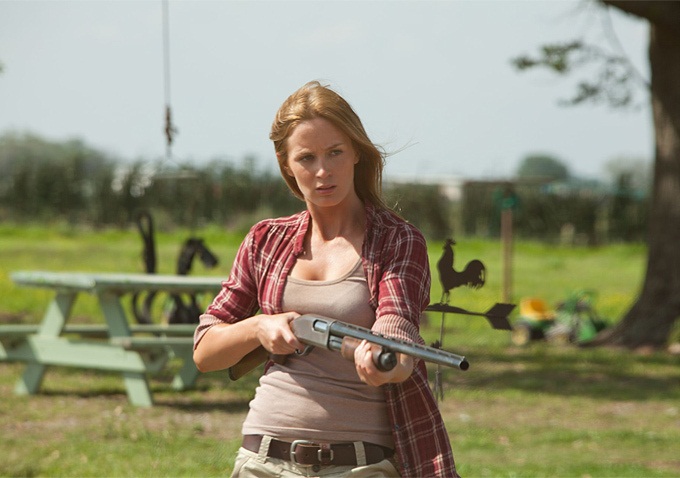 More
Joseph Gordon-Levitt Goes Die Hard in Bad-Ass Looper Trailer
Looper: Joseph Gordon-Levitt Schools Us in Time Travel — VIDEO
Joseph Gordon-Levitt IS Bruce Willis in Looper Poster