'Looper': Joseph Gordon-Levitt Schools Us in Time Travel — VIDEO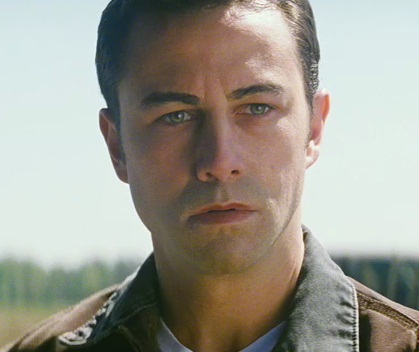 September 28 will mark the release of the feature film Looper — but who cares about that? The far more exciting news is that tomorrow, April 11, marks the release of the trailer for the feature film Looper. Puts everything into perspective, doesn't it?
In promotion of the epic moment in film history that is the release of Looper's first trailer, star Joseph Gordon-Levitt and writer/director Rian Johnson have teamed up to create three short videos in which they discuss elements up the upcoming sci-fi film over brief montages of footage.
Looper takes place in a futuristic society, wherein Gordon-Levitt stars as a hired assassin who is given the assignment to kill his future self, played by Bruce Willis. Quite the conundrum. In the videos, JGL and Johnson compare their film to Blade Runner, in its mixture of science fiction with gritty realism and a down-to-earth mood. The videos also cover the efforts of making Gordon-Levitt look like a young Bruce Willis.
Look out for the Looper trailer tomorrow, April 11, but take the 101 course before diving in, courtesy of Mr. Gordon-Levitt:
More:
Joseph Gordon-Levitt IS Bruce Willis in Looper Poster
First Look at Rian Johnson's Looper
Quentin Tarantino's Django Unchained: Joseph Gordon-Levitt No Longer Attached