Louis C.K. Teaming With David O. Russell for New Movie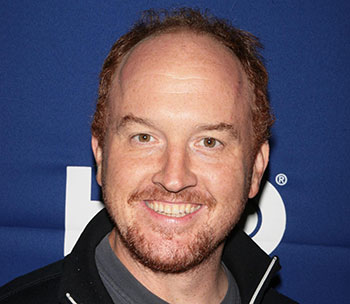 It's a match made in award show heaven: Emmy-winning multi-hyphenate Louis C.K. is teaming up with Oscar-nominated Silver Linings Playbook director David O. Russell for the latter's newest star-studded film.
RELATED: 2013 Golden Globe Awards Nominees
According to The Hollywood Reporter, C.K. is in talks to star in the project formerly known as American Bullshit, alongside Christian Bale, Bradley Cooper, Jeremy Renner, and Amy Adams.
RELATED: The Sad Track Record of the Golden Globes New Star of the Year Award
C.K. would play an FBI agent in the period drama about a con artist who works with the bureau on a corruption case in the Northeast. The movie was written by Eric Singer and is scheduled to hit theaters in late 2013.
The actor/writer, Cooper, and Adams are all up for Golden Globes at Sunday's 2013 telecast.
Follow Jean on Twitter @hijean
[PHOTO CREDIT: Wenn]