Love Lights Up the Darkness in 'The Artist' Poster
The Artist is kind of the same storyline as Singin' in the Rain, only with more mustaches.
George Valentin (Jean Dujardin) is a silent film actor who laments the rise of talkies. There's also a love story going on (as one can pretty easily surmise from the below poster) between Valentin and dancer Peppy Miller (Bérénice Bejo), which can only come to fruition in empty black voids.
The big twist here: the film, like the classic films it revolves around, is itself a silent, black and white movie. Not exactly the biggest sell for modern audiences, but The Artist had major buzz when it premiered earlier this year at the Cannes Film Festival and could easily nab a few Oscar nominations by year's end. The film has yet to find a U.S. release date, but expect it sometime this winter.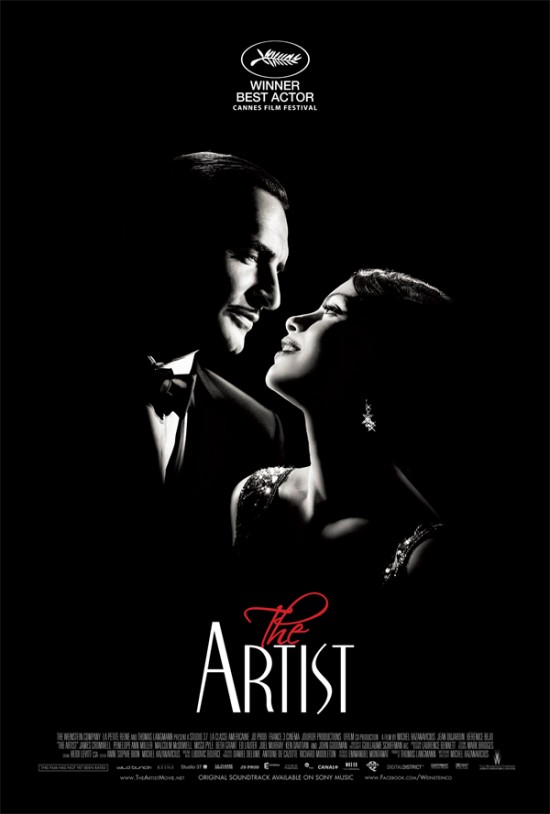 Source: In Contention