'The Crow' Finds Leading Man in Very Brave 'Hobbit' Star Luke Evans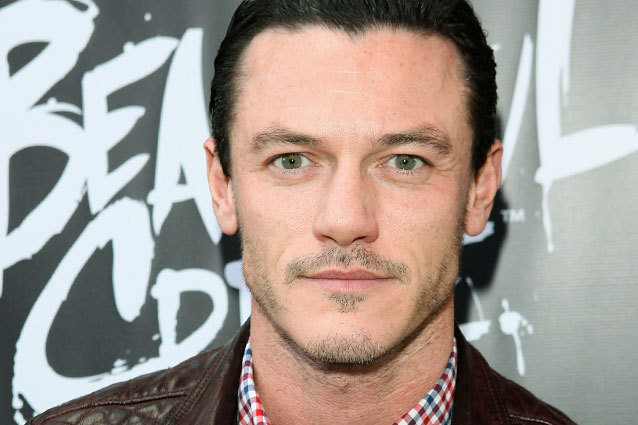 Luke Evans is a very brave man. Twenty years after Brandon Lee died while filming 1994's The Crow — leading the film to change studios and launch a script rewrite — The Hobbit star has stepped into the role of Eric Draven for Relativity Media's remake. 
So why is Evans brave? Because The Crow a film that has been riddled with rumors of a curse for decades. Not only was Lee famously killed by an accidental gunshot wound while on the set, but the film's TV adaptation, The Crow: Stairway to Heaven, saw another casualty — a crew member died following a special effects stunt gone wrong.
The casting, however, is a step in the right direction for Relativity, who has had trouble getting the project off the ground since 2008, when the remake was first announced. Not only did the studio field a legal battle over their rights to the script, but Relativity couldn't lock in a leading man until now. Bradley Cooper was briefly attached to play Draven — who returns from the dead to avenge his murder — before scheduling conflicts led the studio to explore other options like Mark Wahlberg, Tom Hiddleston, and Alexander Skarsgard. Deadline, however, reports Evans had been Relativity's first choice.
Though The Crow — which will be directed by Before the Fall director F. Javier Gutierrez — was originally scheduled to begin shooting this year, the schedule has been shifted to 2014 to accomodate Evans' busy promotional schedule. Let's hope the film's luck will change by then.
More:
Will Goth Culture Ever Be the Same if Tom Hiddleston Stars in 'The Crow'?
Bradley Cooper Drops Out of 'Crow' Remake
10 Pop Culture Conspiracy Theories
---
From Our Partners:


What Happened to 33 Child Stars (Celebuzz)


40 Most Revealing See-Through Red Carpet Looks (Vh1)