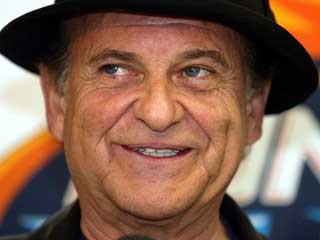 Often times this column requires a good amount of weekly research. There are plenty of actors/filmmakers who haven't worked in a long time, but among those myriad names, it becomes necessary to weed out those who have been unable to work due to being regrettably deceased, and those for whom little desired is harbored to see them return to the limelight.
But this week's subject serendipitously fell into my lap while I was channel surfing. Snickers has been running ads of late featuring everyone from Aretha Franklin to Rosanne Barr as representations of the manner in which people's personalities change when they are hungry. The latest one insinuates that one gentleman gets rather angry when famished as represented by none other than Joe Pesci. Suddenly I found myself wondering, where the heck has that guy been?
Why We Love Him
The soft spot in our hearts for Joe Pesci was one violently carved with a dull blade and widened by a closed fist. Pesci established himself as one of the preeminent gangsters in cinema. It began with Sergio Leone's Once Upon a Time in America and was absolutely solidified with 1990's Goodfellas. If there is one director who truly understands the art of the gangster film, it's Martin Scorsese, and Pesci proved to be the embodiment of the most unhinged, sociopathic tendencies that can be fostered by organized crime—the partnership was perfect.
The role actually netted Pesci an Academy Award. He would later collaborate with Scorsese again to portray the similarly homicidal Nicky Santoro in Casino. If nothing else, Santoro taught us that a ballpoint pen in the wrong hands is as dangerous as a loaded gun.
As much as we love Pesci the gangster, the man has demonstrated his chops as a comedian on more than one occasion. Even before he bashed in heads as Tommy Devito in Goodfellas, he made a splash as Leo Getz in Lethal Weapon 2. Getz was a fast-talking, spastic con-man-turned-witness who proved to be a unique addition to the already stellar chemistry between Mel Gibson and Danny Glover. As the franchise progressed through two more sequels, Pesci turned out to be as indelible to fans as anyone else in the series. Pesci also enjoyed great success as one of the bumbling Wet Bandits in 1990's Home Alone; he and Daniel Stern would reprise these characters in Home Alone 2: Lost in New York.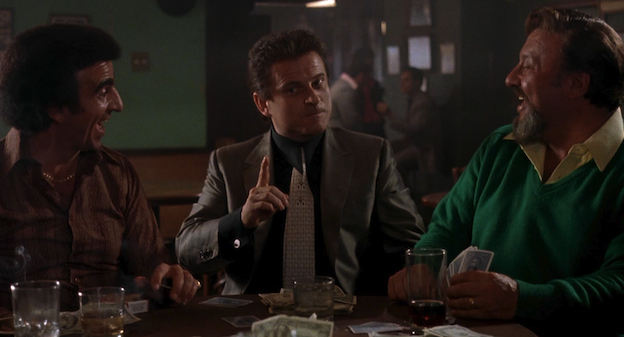 What Happened to Him?
A remarkable actor, an American gangster, and an Oscar winner, how could this guy possibly vanish from the spotlight? But somehow Pesci did seem to fade away. Right after Casino, Pesci made two comedies which both tanked commercially: 8 Heads in a Duffel Bag and Gone Fishin'. When Lethal Weapon enjoyed its fourth installment in 1998, it seemed that he was poised to bounce back. The movie was a smash hit that not only reunited all our old favorite cast members, but also added Chris Rock and martial artist Jet Li. But strangely, this would be the last anyone saw of Pesci for several years.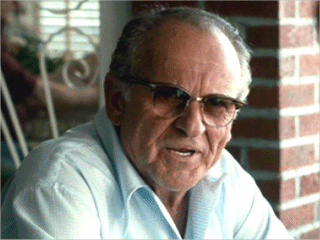 Where's He Been?
In 2006, Pesci had a small part in The Good Shepherd; a film directed by his longtime friend and collaborator Robert DeNiro. This would mark the first time in nearly a decade that Pesci had appeared in a film. I am still a bit baffled as to where he went or what he was doing, but this resurgence again proved to be short-lived. It's now been another five years and still we've not seen Pesci in a theatrically released movie. Was Pesci actually in the mafia? Had he turned informer for the FBI and been relocated through witness protection like Goodfellas' Henry Hill? Probably not, but his disappearance is baffling.
What Now?
Though conflicting reports have surfaced regarding the character he will play, Pesci is set to appear in a biopic called Gotti: In the Shadow of My Father. The movie will, obviously, center on late mafia kingpin John Gotti and his relationship with his son. Rain Man director Barry Levinson is helming the project, and the cast already boasts Al Pacino, John Travolta, and Ben Cross. If this movie turns out to be Pesci's glorious return to gangster cinema, I will be first in line to see it. But I also hope that Pesci makes a return to comedy because, despite his famous and chillingly brooding protest in Goodfellas, I do think he's funny.