Creepy Michael Cera Will Haunt You to Your Core in 'Magic Magic' Trailer
Sure, he was kind of a jerk in Scott Pilgrim, he donned some bravado in Youth in Revolt, and he goes full-on bonkers coke fiend in This Is the End. But Michael Cera, as we've known him, has stuck pretty steadfastly to his "type." The timid, nervous, golden-hearted perpetual adolescent that we loved in Arrested Development, liked in Juno, and might be getting a little bit tired of these days. But we're in luck, and so is Cera — the kid's got far more versatility than Hollywood has allowed him to show off. Case in point: Magic Magic, which turns nice guy Cera into a creepy, sociopathic sadist who makes a vacation of torturing poor Juno Temple.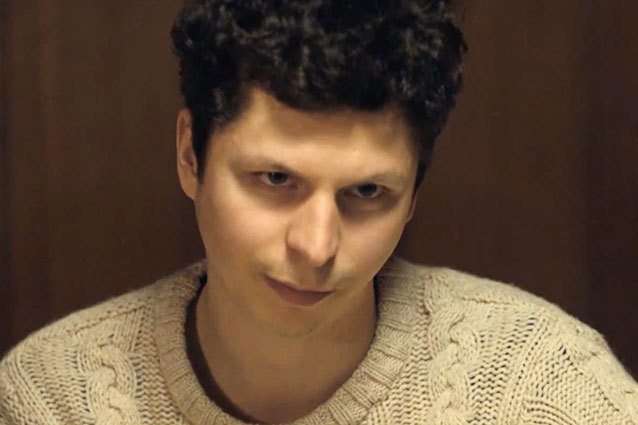 The above trailer for the film, which premiered at 2013's Sundance Film Festival, stirs up anxiety as apprehensive Temple takes a South American vacation with a group of relative strangers… who all turn out to be horrifyingly nuts. Cera is one of them, torturing Temple with his uncomfortable advances and his taste for the firearms. Not only is Cera going full-on creep, he's escaping the comedy genre to which his name is so rigidly adhered. Magic Magic doesn't look like it has a laugh in it. Instead, we'll get plenty of shivers and a few heavy breaths. Check out the chilling trailer above, and prepare for a new Era of Cera.
Follow Michael Arbeiter on Twitter @MichaelArbeiter | Follow hollywood.com on Twitter @hollywood_com
More:
Michael Cera's Bizarre Chilean Sundance Movies
Watch Michael Cera's Strange Short Film: 'Gregory Go Boom'
Play the 'Arrested Development' Game of Life
---
From Our Partners


Stars Pose Naked for 'Allure' (Celebuzz)


Which Game of Thrones Actor Looks Least Like His Character? (Vulture)