'Magic Mike': Black Tie Optional, Other Clothes Prohibited — POSTER
Magic comes in many forms. Wands, bullets, 8-balls, gatherings, Johnsons. And now, Mikes. Perhaps the most magic thing man will have witnessed to date, Magic Mike finally graces theaters on June 29, after a long, ardent anticipation by fans. Channing Tatum, the hottest star on the market these days, has teamed with the kingly Steven Soderbergh to give the world an account of the actor's early days of exotic dancing. Matthew McConaughey, himself a veteran in the war against garments, stars among a troupe of rising stars: Alex Pettyfer, Cody Horn, Olivia Munn, and Matt Bomer included.
CinemaBlend posted the new poster, which doesn't really tread into any new territories. Every image released in accordance with Magic Mike, including the other recent poster, has depicted Tatum and company dancing atop the strip club stage. But if you have a problem with the repetition, here's a question: what else are they going to show? Mike (Tatum) engaged in a fully-clad conversation with love interest Paige (Horn)? Dallas (McConaughey) sorting the night's earnings in his back office under dim lighting? No. This movie is sold on the stripping. Although, there probably aren't too many complaints about that anyway.
Watch the latest Magic Mike trailer here.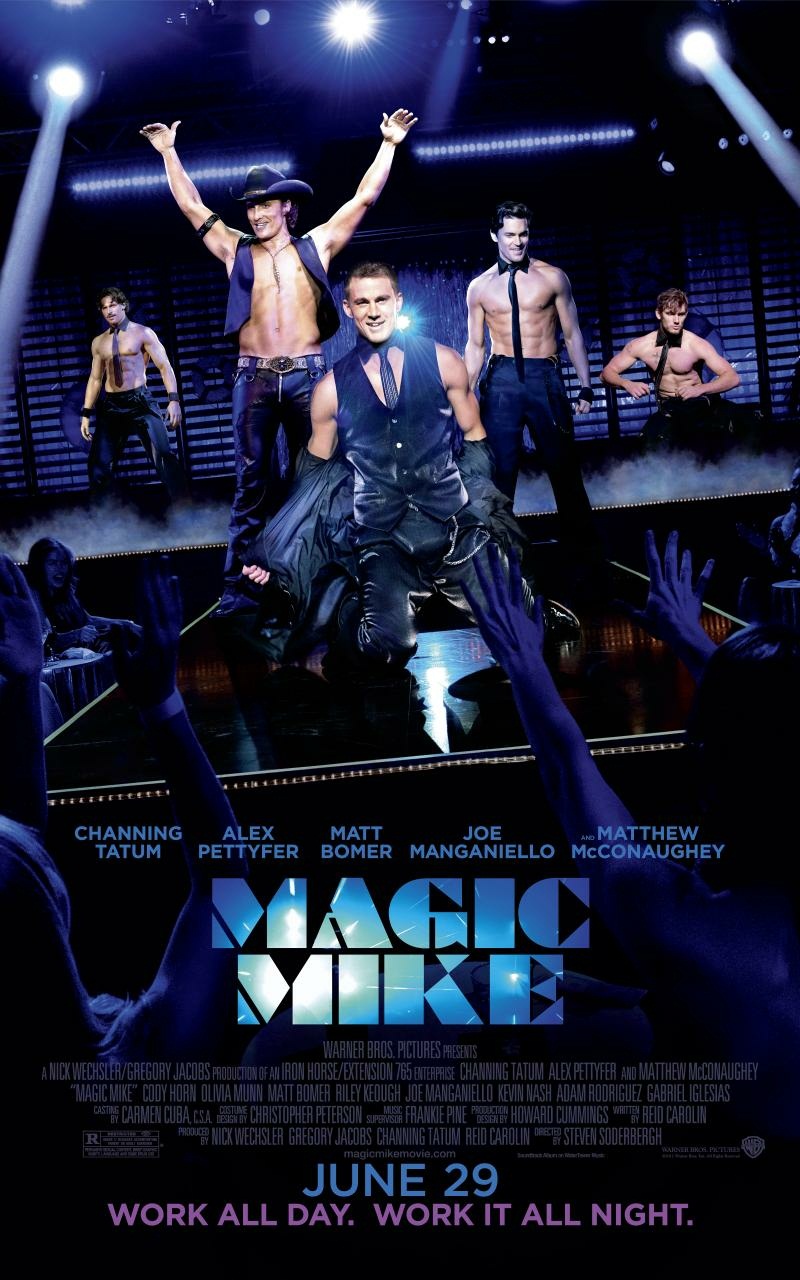 More:
'Magic Mike' Trailer: Channing Tatum Found Love in a Shirtless Place — VIDEO
Channing Tatum Stripping in 'Magic Mike': Sexy or Hilarious? — PICS
Joe Manganiello on 'Magic Mike': 'Big Dudes in Thongs Dry Humping 200 Female Extras a Day'