How to Tell That Malin Akerman's New 'CBGB' Pics Are Not Actually from 'Rock of Ages'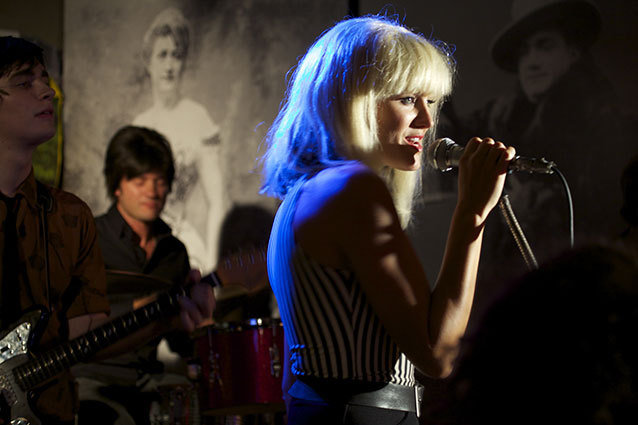 No matter how talented a performer might be, he or she is bound to wind up with a consistent "type." For De Niro, it's gangsters. For Woody Allen, it's nebbishes. For Malin Akerman, it's occupants of past-era rock clubs. Last year, the comic actress shot for blockbuster in the disappointing Rock of Ages film adaptation, playing a music journalist entangled in a romantic affair with Tom Cruise's blistered pop star. In the developing film CBGB, Akerman is promoted to the position of spotlit artist, taking on the role of Blondie singer Debbie Harry.
Because Rock of Ages did little to impress, it doesn't bode too well for CBGB that the two films look so strikingly similar. But we're not here to shatter your hearts of glass — we're rooting for our flaxen-haired David Wain regular. So peruse these pictures from the CBGB set, and keep your spirits high with some pointers to separate the Adam Shankman flick with this new assembly of musical characters.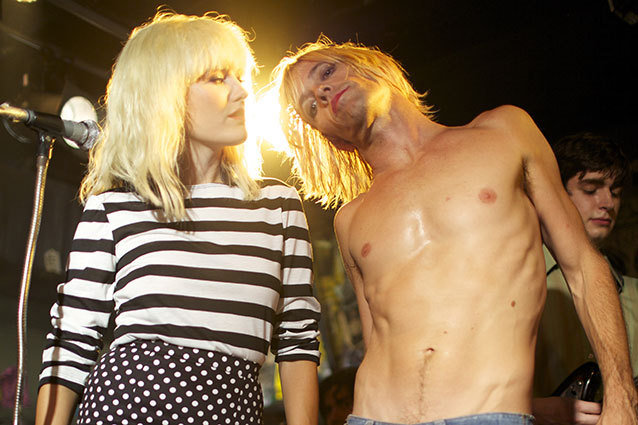 First off, the CBGB Akerman's hair is shorter, straighter, and a lot less toxic-looking than the 1980s 'do she sported in Rock of Ages. Perhaps a '70s Akerman will be one with more gravitas, more moxy, more oomph.
Secondly, there was no presence in Rock of Ages of the malnourished extraterrestrial (aka actor Taylor Hawkins as Iggy Pop) standing beside Akerman in the image above.
And finally, there doesn't seem to be any instance in CBGB of an adult male performing a love ballad to Akerman's rear end. But that doesn't mean there won't be any sexual tension…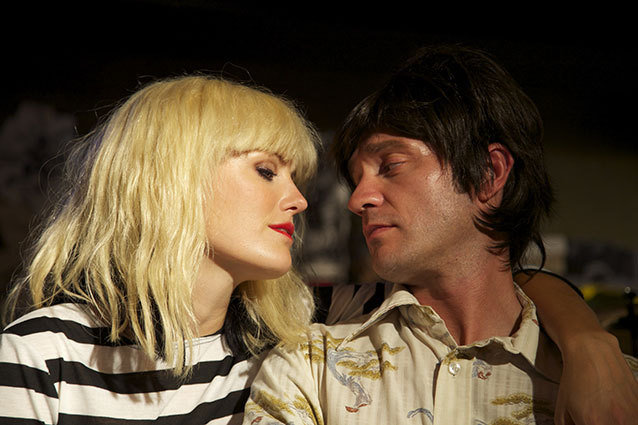 CBGB also stars Alan Rickman, Rupert Grint, Justin Bartha, and Johnny Galecki.
Follow Michael Arbeiter on Twitter @MichaelArbeiter
More:
Marvin Gaye Biopic Abides By 'Law & Order'
What Songs Will Make the Elton John Biopic?
Imagine Paul Dano as Brian Wilson
---
From Our Partners:


Beyonce Flaunts Bikini Bod for H&M (Celebuzz)


33 Child Stars: Where Are They Now? (Celebuzz)