'Man of Steel': Someone Took Serious Time To Make Their Own Opening Credit Sequence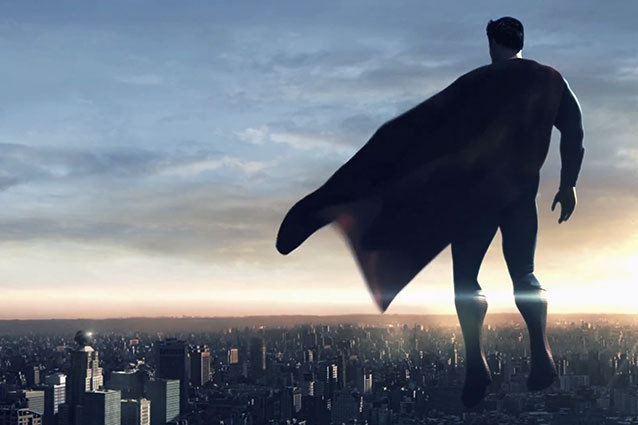 Sometimes the opening credits sequence for a movie is better than the actual movie itself. The most recent, memorable example of that The Girl With the Dragon Tattoo, which kicked the film off in spectacular rock n' roll fashion, only to be followed be a slog of a big screen adaptation. (To be fair to David Fincher and co., it doesn't help that the source material is terrible). But often, a kick-ass opening credits sequence can be the best possible way to introduce a movie (see: the 2004 Dawn of the Dead remake). 
Apparently, the folks over at creative production company Will & Tale couldn't wait to find out if the opening credits for the upcoming Man of Steel will be a delight or a dud, so they made one for themselves. The clip, which runs over a little over a minute-and-a-half, splices the film's dramatic trailer footage with a sweeping score. As to be expected, leading man Henry Cavill gets top billing as the faux credits show Superman's back story and heroics. It concludes with the imagery of the Superman logo before it fades to black and the movie begins. All in all, it's pretty damn good and legitimate-looking as far (though, let's face it, sort of unnecessary) as fake opening credits for a Zach Snyder movie go. 
If you can't make it to watch the real opening credits of Warner Bros. Man of Steel when it hits theaters on June 14 (or you're simply one of those terrible people that comes in well past the opening credits to scramble for a seat in the dark) you can enjoy it here: