Watch Our 'Man of Steel' Google Hangout: How Has Superman Stayed Relevant for 75 Years?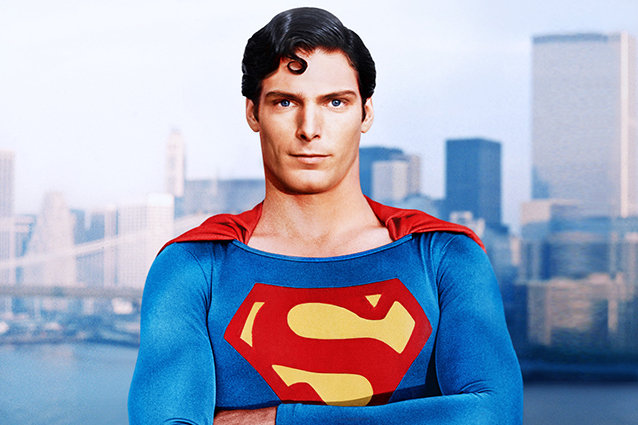 Superman has arguably had more reinventions than Madonna. First and foremost, he was a comic book god, an immortal alien from another world… even if he initially could only leap really high — not fly — when he made his debut in Action Comics #1 in 1938. Then he made the jump to movie serials, TV, and finally 1978's Superman: The Movie, with Christopher Reeve donning the iconic S. That film kicked off what we know as superhero filmmaking, even if it looks and feels very, very different than the kind of Spandexed storytelling that dominates tentpole movies this summer — including Zack Snyder and Christopher Nolan's dark, gritty reimagining of the character, Man of Steel, in which Henry Cavill plays Clark Kent.
Superman fan Aaron Goins (@avgoins), and my co-host Eric Geller (@ericgeller) of The Force.Net (@TheForceNet), will join me, your host Christian Blauvelt (@Ctblauvelt), at 6:30 p.m. ET/3:30 p.m. PT in our Get Thee to the Geek Google Hangout to discuss the different incarnations of the character and how Superman's creators have — or haven't — succeeded in continuing to make him relevant through the decades. Tweet your questions for us using the hashtag #GTTTG, and you can watch the live stream of the Hangout below. See you then!
Follow Christian Blauvelt on Twitter @Ctblauvelt | Follow Hollywood.com on Twitter @Hollywood_com
More:
Watch our Post-'Clone Wars' Google Hangout: Will 'Rebels' Tie-Up TCW's Loose Ends?
Funnyman Harvey Guillen Answers Your Questions about 'The Internship' in our Google Hangout
Google Hangout: Will 'Star Trek' Ever Return to TV? We Discuss!
---
From Our Partners


Stars Pose Naked for 'Allure' (Celebuzz)


Let's Translate Walter White, Taylor Swift and More into Dothraki (Vulture)