'Man of Steel' May Be Packing a Substantial Second Villain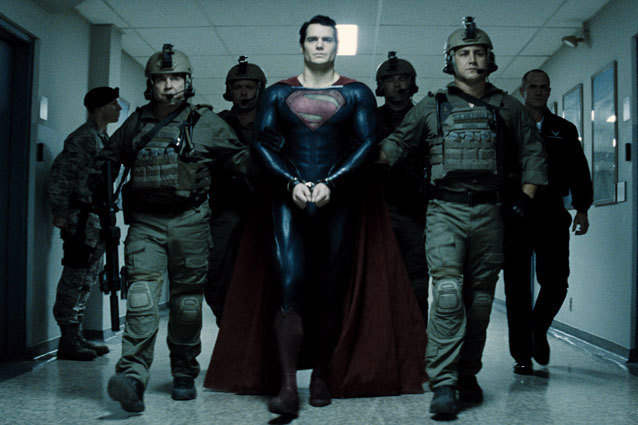 Christopher Nolan being Christopher Nolan, he likes a secret more than he likes turning a super hero dark and brooding. So there hasn't been a ton of information about what the heck is going on with Man of Steel the Superman reboot that he is producing and Zack Snyder is directing. We do know that Michael Shannon is billed as villain (kneel before) Zod, but is there another baddie joining the cast?
Oh, and if spoilers are your Kryptonite, maybe stop here and just click on the link below this paragraph instead. 
RELATED: Zack Snyder Hints at 'Man of Steele' and 'Justice League' Tie In
This is all very gossipy, but Ain't It Cool News is reporting that Lex Luthor is going to be making an appearance in the movie. Just how they ascertained this information seems to be, well, sketchy. Apparently he is going to be played by Mackenzie Gray, who played a clone of the bald villain on the show Smallville.
Alright, this sounds a little off to me. If Nolan/Snyder is going to cast someone as Lex Luthor (who will probably be on deck for the inevitable sequel) they could have any huge name in Hollywood. Why would they choose some guy who already played the part on a TV show of which this production is probably trying to avoid comparison? They did find the below video where Gray confirms he is in the movie but "can't say what [he's] playing, only that [he] is in the movie." Curiouser and curiouser. 
Who is he going to play and how much of the movie will he be in? (My vote is Mixelplix.) Because this is a Christopher Nolan production, we're going to have to wait until June 14 to know for sure.  
Follow Brian Moylan on Twitter @BrianJMoylan
[Photo Credit: Warner Bros.]
---
You Might Also Like:


15 Oscar-Winning Nude Scenes


10 Insane 'Star Wars' Moments You Didn't Notice