Even Mandy Patinkin Can't Make Us Love Zach Braff's Kickstarter Movie 'Wish I Was Here'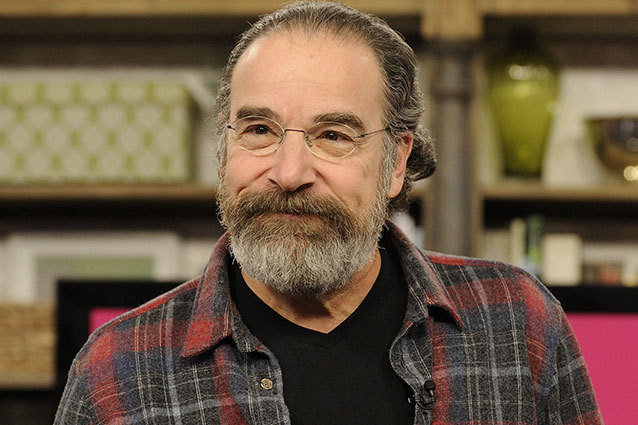 Mandy Patinkin is awesome. He kicks ass in Homeland, sings the hell out of Sondheim on stage, and, in case you forgot, his name is Inigo Montoya. You killed his father. Prepare to die. Still, as cool as he is, even he is not going to make me think that Zach Braff's Kickstarter movie Wish I Was Here is a good idea. 
Patinkin has been cast as Zach's father in the project, for which the Scrubs millionaire has already panhandled $2,621,656 (as of this writing) to produce on crowd-funding website and Veronica Mars love affair Kickstarter. Mandy (who came and then gave without taking) is going to play the father of Braff's character, a struggling actor who whine whine whine whine. The role of Braff's brother will be played by a Koosh ball come to life that goes by the name of Josh Gad. That's just what this movie needs. 
I know that thousands of people have donated their hard-earned money to see a spiritual follow-up to Braff's emotastic first effort, but I still can't get behind their project. You all already gave him everything he deserved when you paid cash to see Garden State and tuned into his mediocre sitcom. Shouldn't he put that money to work rather than sitting on the Internet's doorstep with a cardboard "Will Direct for Food" sign in order to get you to pay for a movie that you're going to have to pay to see again anyway? Sorry, Mr. Patinkin, but even you won't change that backwards funding structure. 
Follow Brian Moylan on Facebook and Twitter @BrianJMoylan
More:
Zach Braff Is Begging for Money on Kickstarter
How Zach Braff's Kickstarter Is Secretly A Good Thing
Zach Braff Reaches $2 Million Kickstarter Goal
---
From Our Partners:


What Happened to 33 Child Stars (Celebuzz)


40 Most Revealing See-Through Red Carpet Looks (Vh1)