The Times We Swooned Over Mark Darcy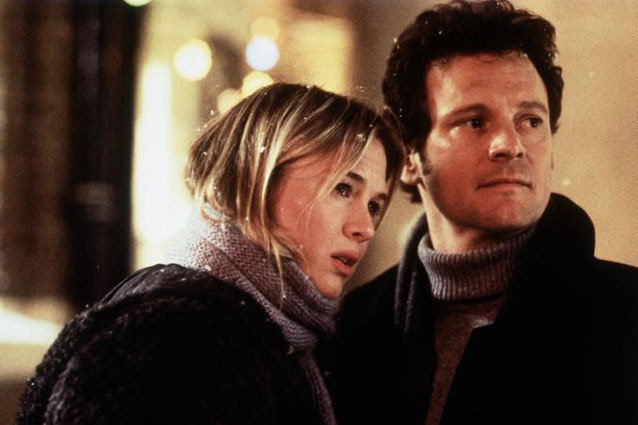 Miramax
A brand new Bridget Jones book hits shelves in October, but fans are already in a rage about recently released extracts that deal with the current state of Bridget's relationship with barrister Mark Darcy. (Massive spoilers here.) If the third book in the series gets a movie adaptation, we don't like what this means for Colin Firth's role.
And what would any Bridget Jones movie be without Mr. Darcy? Mark is everything a rom-com love interest should be: solid and reliable; able to pull off a reindeer jumper as well as an expensive suit; and fond even of our "wobbly bits." Much like his Jane Austen namesake, Mark takes a while to warm up to strangers. But, once he does, you can count on him to defend you from psychological attacks by "smug marrieds" and to politely disregard every terrible thing you ever wrote about him in your diary. Plus, you know: Colin Firth. In no particular order, here are the Mark Darcy moments that had us (and dear Bridge) all aflutter.
When he liked us…just as we are
Bridget is used to apologizing for her flaws, until Mark tells her that he is fond of her because of them, not in spite of them. For someone who feels like she doesn't deserve happiness until she changes all the things she doesn't like about herself, it's a revelation.
No, really…Just as we are
This is the dream, people. This is the dream.
When he fought for our honor
Mark is always willing to throw down to defend himself and his lady love, even though he doesn't have a clue how to do so. We're guessing he didn't exactly have a rough-and-tumble coming-of-age experience in the series of fancy private schools he attended. But what his fighting style lacks in grace, power, and agility, he makes up for in heart.
When he was helpful in the kitchen
"This really is the most incredible s**t."
When he showed us how nice boys really kiss
Every romantic hero needs to be able to deliver that epic movie kiss. "Cold fish" Mark Darcy warms up just soon enough to catch Bridget before she leaves for Paris and sweep her off her feet. And he's not at all embarrassed that she's in leopard print underwear and trainers. What a guy.
More:
When Authors Adapt Their Own Work
Julianne Moore Talks Subverting the Romantic Comedy Genre
5 Must-Watch Indie Romances on Netflix
---
From Our Partners:


40 Most Revealing See-Through Red Carpet Looks (Vh1)


15 Stars Share Secrets of their Sex Lives (Celebuzz)