Mark Wahlberg Declares 'No Bueno' in First 'Contraband' Trailer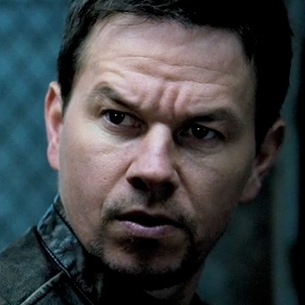 Between producing HBO shows (Boardwalk Empire, Entourage) and co-starring as the over-the-top tough guy in big studio comedies (The Other Guys, Date Night), I was beginning to forget that Mark Wahlberg serves a third purpose (or fifth, if you still count rapper and underwear model): action hero.
Wahlberg hasn't blown me away in any of his fast cars, guns a'blazin', things-go-boom flicks, but the man's charismatic enough to turn middle-brow vehicles like Shooter, Four Brothers or Max Payne into something I can drift in and out of sleep to on a Sunday afternoon. I need those movies to survive. Thankfully, Wahlberg hasn't forgotten my need.
His latest is Contraband, a crime thriller co-starring the lovely Kate Beckinsale, as well as Giovanni Ribisi, Lukas Haas, Ben Foster and J.K. Simmons, and we've got our first look at the film courtesy of a brand new trailer. First impressions remind me of Michael Mann's Miami Vice with a tad less grit—which sounds about right for the movie that's hitting theaters in the slow, mid-January season. Wahlberg plays a security guard pulled out of retirement from his criminal lifestyle to steal some money, fire some guns, punch dudes in the face and turn short Spanish phrases into jokes.
Sold.
Watch the first trailer for Contraband below and gear up for its release on January 13, 2012.