Martin Freeman is a Spirited Bilbo Baggins in New 'The Hobbit' Image
The Hobbit movies should have a good deal of confidence. Its sister series, The Lord of the Rings, was one of this generation's unforgettable cinema experiences. By nature, The Hobbit (split into two parts: The Hobbit: An Unexpected Journey and The Hobbit: There and Back Again) is somewhat more of a personal story. And it's one that many of us are quite excited for.
We've seen a whole bunch of dwarves (seriously, like tons) from the movie so far, and now, our excitement should be multiplying: Martin Freeman portrays the legendary Bilbo Baggins below, complete with his staff, pack, and the spirit only a hobbit could embody. We're in for an unexpected journey worth taking.
The Hobbit reaches theaters Dec. 14, 2012 and debuts its new trailer tomorrow!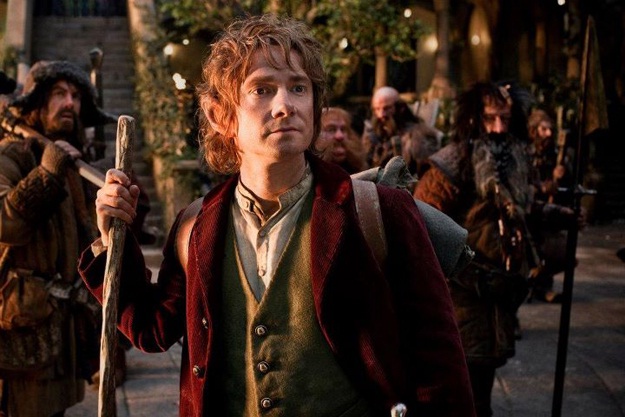 Source: Warner Bros.