Martin Scorsese Sued For Not Making a Movie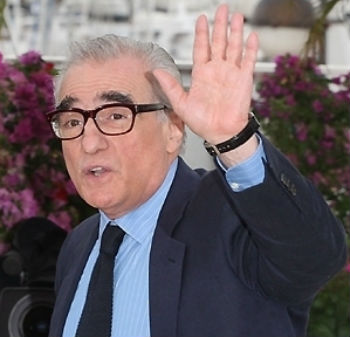 Tread lightly, creative types. Not only can you be sued for making something that steps on another creative property's toes, but you can also be sued for not making something. Okay, you probably have to be as in-demand as Martin Scorsese is before that happens, but it's a possibility. Just ask Marty, who's being sued for not making Silence, a film project backed by the Cecchi Gori production company. 
The production company claims to have put forth $750,000 for Scorsese to make a film based on the Japanese novel Silence, which follows missionaries sent to Japan in 1638 to investigate reports of apostasy (leaving the church) committed by a tortured missionary. It's based on the historical tale of Portuguese missionary Cristóvão Ferreira, and in many ways sounds like a project Scorsese would thrive on. 
Scorsese, however, has yet to begin production on any such project though the deal was reportedly made in 1990 and stipulated that the director would work on Silence after 1997's Kundun. He's since made Gangs of New York, The Departed, The Aviator, Shutter Island, and Hugo, but has not started on Cecchi Gori's Silence. The suit, which was obtained by the Hollywood Reporter, also states that Scorsese did make official deals to postpone Silence so that he could make The Departed, Shutter Island, and Hugo, but that there were million dollar fees as well as a 20 percent commission on Scorsese's backend compensation associated with each postponement — Cecchi Gori claims Scorsese never paid these fees. Now that Scorsese has signed on to do yet another movie with Leonardo DiCaprio, Wolf of Wall Street for Paramount, Cecchi Gori is taking the opportunity to seek retribution for the undelivered film.
Hollywood.com has reached out to Scorsese's rep as well as reps for Cecchi Gori, but did not obtain a response at the time of publication.
[Photo Credit: DailyCeleb]
More:
Martin Scorsese's 'Sinatra' Scripted By 'Hunger Games' Writer
Matthew McConaughey Continues The Greatest Comeback Ever With Martin Scorsese's 'Wolf of Wall Street'
Jean DuJardin in Talks for 'Wolf of Wall Street'