Natalie Portman Hints That Marvel Is Planning a Female Superhero Movie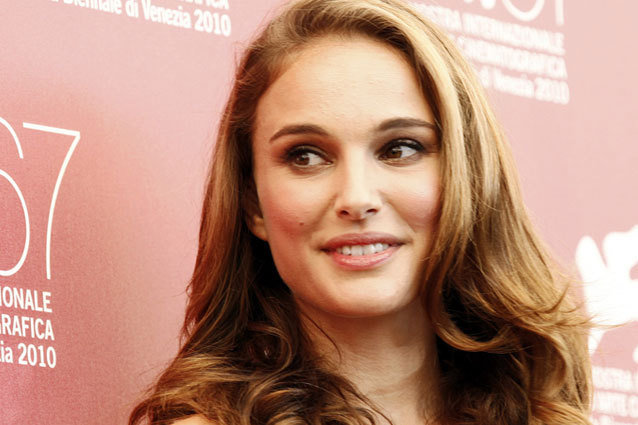 WENN
No offense to Gwyneth Paltrow and Scarlett Johansson, but it's about time that Marvel got ready for a female lead with some actual superpowers. Both Katee Sackhoff and now Natalie Portman (already of the Thor franchise) have made cryptic remarks during a conversation with SciFiNow about the studio launching a female superhero film sometime after 2015. Both actresses have been careful to tread lightly without promising anything, but with Edgar Wright's Ant-Man finally getting a confirmed release date for late summer 2015, Marvel is barrelling into the "Phase 3" they've been promising. 
There's a reason why the segment of Iron Man 3 where Pepper got to use her Extremis abilities was so thrilling — because it's fun to see our favorite heroes fighting alongside the people they care about instead of simply for them. And if the main hero is a woman, and the male characters are beside her? Why not? Female characters like Captain Marvel have existed just as long as fellow Phase 3 rumors like Doctor Strange, and if audiences will accept a wisecracking raccoon, there's no reason why they should balk at a film with -Woman at the end instead of -Man. Besides, characters like Black Widow, Peggy Carter, and Jane Foster have all been well-written and motivated characters in their own right, just ones that have been stuck on the ground instead of given otherworldly strength. 
So far, fans and critics alike have been calling for a Captain Marvel film. A former Air Force officer, Carol Danvers is super strong, can withstand great injury, can absorb different types of energy, and can fly. These powers are begging to be shown off in a huge action setpiece. Sackhoff, most famous for playing the wild card pilot Starbuck in Battlestar Galactica, is a logical fit. Portman, not so much, but maybe she's being considered for Wasp, Ant-Man's wife and fellow Avenger who is smaller, more pixie-ish and clever (with plenty of powers as well, including wings and sonic blasts). Then again, Portman didn't actually say she was being considered for any more characters in the Marvel Universe, merely that she was very excited for one to be a woman. Maybe she'll be stepping up as a producer, as she expressed great disappointment when director Patty Jenkins was not able to direct the original Thor. Either way, it's good to hear these great actresses are on Marvel's radar.
More:
Marvel Might Need to Get a Little Crazy: Stan Lee Talks Future Films
Marvel Phase 3, Here We Come: 'Ant-Man' Crawling Into Theaters Early
The Marvel Universe is One Big Swingers Party With Thanos and Ultron
---
From Our Partners:


A Complete History Of Twerking (1993-2013) (Vh1)


15 Stars Share Secrets of their Sex Lives (Celebuzz)