Matt Damon Movie Quotes as Spoken by Aquaman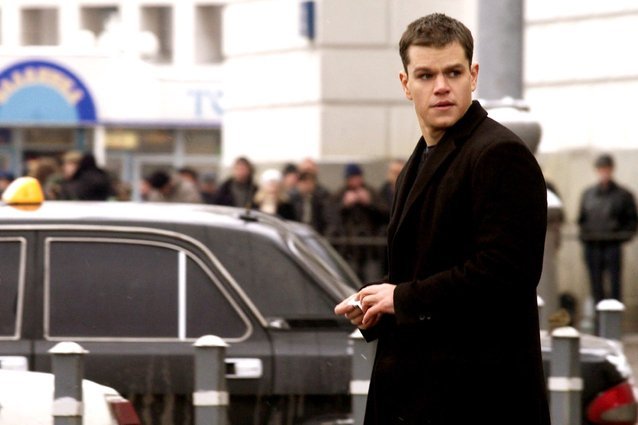 Universal via Everett Collection
Where one goes, the other is rumored to follow. Not long after Zack Snyder revealed that Batman Vs. Superman would lead into a Justice League movie, TheWrap reports that rumors are circling about Matt Damon taking on the role of Aquaman for an onscreen reunion with Ben Affleck. The character is expected to play a role in the upcoming Batman Vs. Superman, although, like Cyborg, it will most likely only be a brief appearance. As of right now, Damon is one of a few actors whose names are being thrown around in connection with Aquaman – Game of Thrones' Jason Momoa another rumored contender – but as we learned with the Bryan Cranston/Lex Luthor casting reports, these rumors might not have any truth to them.
Of course, it would be unfair to not even consider Damon for the part. He's a big box office draw, he can do both action and serious character moments, and he's got more charm than the rest of the Justice League combined. Plus, he starred in three films with the word "ocean" in the title, and that has to count for something. In order to prove that Damon is perfect for the role, we've adjusted some lines from his most famous movies so that they could easily be spoken by Aquaman:
"What Freud said about the people who live under water is: We're the only people who are impervious to psychoanalysis. Mostly because we have real issues we need to deal with. Like sharks." – The Departed
"I'm not asking for your crown, Walter. If I wanted it badly enough, I'd just take it. Because I'm the King of the Ocean, and if anyone around here deserves a crown, it's me." – The Legend of Bagger Vance
"He better be worth it. He better go home and clean the oceans, or invent a longer-lasting illicium." – Saving Private Ryan
"I can tell you the license plate numbers of all six boats in the harbor. I can tell you that that trout is left-finned and the manta ray sitting on the ocean floor weighs 215 pounds and knows how to handle himself. I know the best place to look for a harpoon is that cove over there or the grey submarine outside, and at this water pressure, I can swim flat out for a half mile before my hands start shaking. Now why would I know that? How can I know that and not know who I am?" – The Bourne Identity
"I always thought it would be better to be a fake superhero than a real fishbody." – The Talented Mr. Ripley
"He owns all of the shore south of Beijing. Let me put it to you this way: try building a sandcastle taller than three stories on the beaches of the Tiangjin province, and see if his name comes up." – Ocean's Thirteen
"Don't you swim away from me!" – Stuck on You
"We bought an aquarium." – We Bought a Zoo
"Being somebody's boyfriend, I didn't picture my life like this. I wanted to be a marine biologist." – Behind the Candelabra
"I gotta go see about a mermaid." – Good Will Hunting
You can picture him in the Aquasuit already, can't you?
Follow @hollywood_comFollow @julesemm