Check Out Matthew McConaughey and Reese Witherspoon's New Movie 'Mud' — TRAILER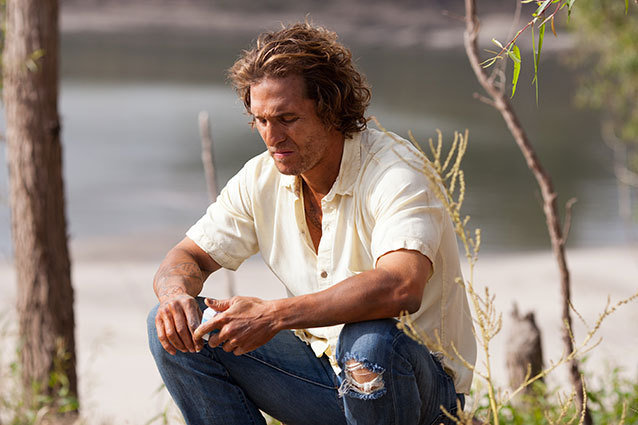 It's pretty weird seeing the first tailer for a movie come out after you've already seen the movie. That's what happened with Mud, the Matthew McConaughey and Reese Witherspoon movie that I already saw at the Sundance Film Festival. The movie has been making the festival circuit for awhile, but this is the first glimpse that audience are going to get of the Southern-friend coming of age story.
RELATED: Matthew McConaughey and Reese Witherspoon Get Stuck in the 'Mud'
Mud (McConaughey) is about the title character befriending two kids in need of a father figure and they help him escape the law and get back his girlfriend (Witherspoon). Of course, the job of the trailer is to make the thing look as appealing as possible — and it does. It looks like a slick thriller with moral and religious undertones. Well, the pace isn't as swift as the trailer would lead you to believe and it leaves out all sorts of things like that fact that, oh, Mud sort of hates women. There's that. But we do get to see McConaughey with his shirt off, so it's pretty much like every other movie he's ever created ever.
But, hey, other critics were raving out it, so check out the trailer and two clips below and see what you think. You might want to get yourself dirty with this bit of mud.
[Photo credit: Roadside Attractions]