McGregor and Blunt Are Oscar Bait in Exclusive 'Salmon Fishing' TV Spot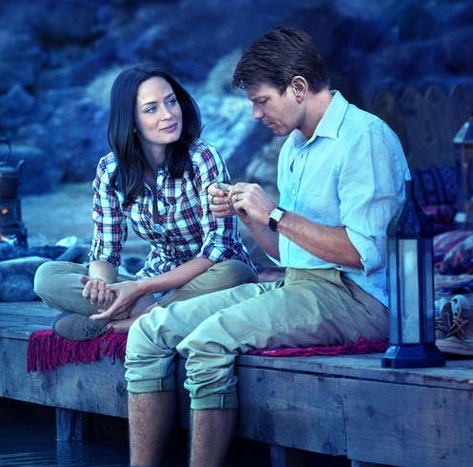 If the new trailer is any indication, the upcoming Ewan McGregor and Emily Blunt movie Salmon Fishing in the Yemen has got plenty of sole. It's fair to say that the film never flounders with the tough emotions. In fact, one might conclude that it scales pretty high in comparison to some of the other flukes that have won recently. And sure, it might be foolish to plaice such heavy emphasis on a minute-long trailer. Some might even say that the preview takes too sweet an angler. But if you're going to carp about something like that, you're clearly having trouble herring the message. If you don't pike up your spirits and embrace Lasse Halström's new movie, you'll be saury.
A skeptical fisheries expert (McGregor) is employed by a Yemeni sheikh (
Amr Waked
) to bring the prospect of salmon fishing to the inhospitable climate of Yemen. The expert is filled with skepticism regarding the sheikh's stance that introducing the practice of fishing to the community will have a spiritually significant effect on its people, but is motivated to undertake the task when the British Prime Minister's press secretary (Blunt) latches onto the project as a human interest story. The trailer depicts the story of this undertog team of misfits working together towards this abstract and unlikely mission with a sweetness that makes
Salmon Fishing in the Yemen
 look to be one of the upcoming year's must-see movies.
Salmon Fishing in the Yemen comes out March 9.