Meet James Bond's Dream Woman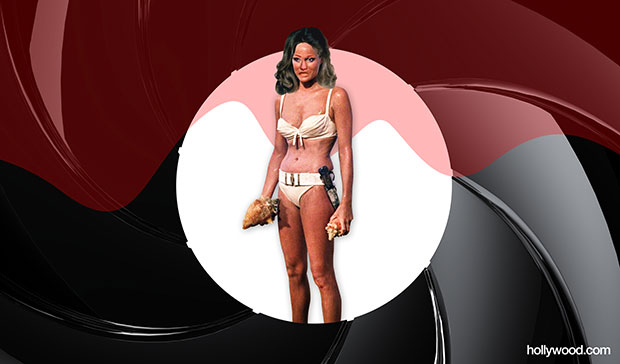 From Europe to Asia to North America, James Bond has had a girl on practically every continent. After all, who can resist him? 007's secret lifestyle and entrancing looks make him the epitome of handsome and mysterious. The bad guy on the right side that every girl dreams about at some point in her life.
But, what about Mr. Bond? After all the women he has met and seduced, does he stand a chance at meeting someone who will blow him away (not literally, but emotionally)? We believe he will, and if she didn't exist, now she does. Hollywood.com has created the perfect Bond girl for 007!
James Bond's Type:
Hair: Bond tends to generally prefer brunettes. Simple math proves this theory. Out of 65 Bond women, including minor Bond girls, 41 are brunettes, 18 are blonde, and only six are red heads.
Sex Appeal: Bond's girls have to be beautiful otherwise he won't give them a second glance.
General Description: Bond likes a girl that is hard to tame. Sometimes she may be his enemy and sleeping with him is just part of a game, but other times she is his enemy's girlfriend that he tries to steal her away. His women are split between good and bad. Some are working against him while others try to help Bond. Bond's girls also have to be adventurous, because, well, 007 is a dangerous man. 
Creating the Perfect Bond Girl: Seven Traits for Agent 007
Body: Honey Ryder, played by Ursula Andress in 1962's Dr. No, is pretty much the most famous Bond girl. And the scene of her coming out of the ocean dripping wet in a white bikini, carrying a shell in one hand and knife in the other is the most recognized image of any Bond girl. So it's only logical that we used Honey's beautiful bikini body as the base for our creation.
Lips: In On Her Majesty's Secret Service in 1969, Bond decides to kiss one woman for the rest of eternity: Teresa di Vicenzo (played by Diana Rigg). She is the only woman to ever make an honest man out of Mr. Bond.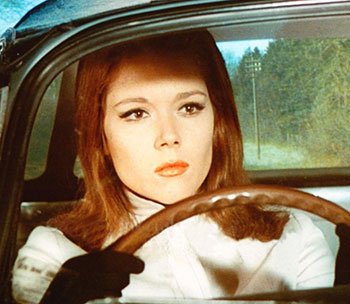 Hair: Of course the perfect Bond girl is going to have dark hair because as we already know, Bond prefers brunettes. 1983's Octopussy, the title character (played Maud Adams) helps Bond save the day by revealing a nuclear bomb.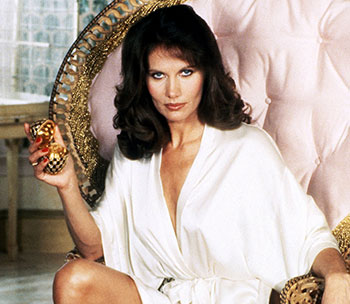 Eyes: Live and Let Die's Solitaire — played by Jane Seymour in 1973 — has the ability to read tarot cards, but when she locks eyes with Bond and he seduces her to sleep with him, she loses that ability.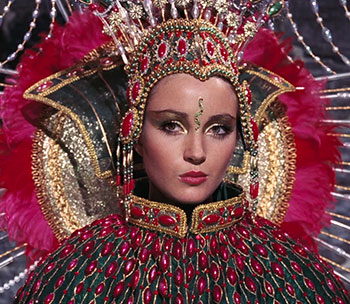 Nose: Domino Petachi (plated by Claudine Auger) made her appearance in the 1965 Bond movie, Thunderball. 007 meets this Bond girl underwater when he frees her from being caught in some coral.
Face Shape: Vesper Lynd, actress Eva Green, debuts in the 2006 flick, Casino Royale. Vesper help Bond track down the enemy and also saves his life when he gets poisoned with Digitoxin.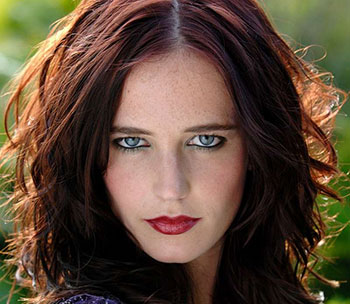 Eyebrows: Christmas Jones (Denise Richards) is seen in 1999's The World Is Not Enough. She is a doctor that specializes in Atomic Physics — and she first meets Bond in a Russian nuclear weapons facility. 
Follow Lindsey on Twitter @LDiMat.
[Photo Illustration by Hollywood.com; Photo Credits: United Artists (4); Warner Bros; Sony Pictures; MGM]
From Our Partners: