Meet the Rising Stars of 'John Carter'
Without question, the biggest release at the multiplex this weekend will be Disney's John Carter, the big screen, 3D adaptation of Edgar Rice Burroughs' classic sci-fi novel series John Carter of Mars. The epic scale of the film is matched only by its immense and diverse cast. Along with a number of recognizable acting veterans, John Carter also features a plethora of stars on the rise. Here are a few notables…

Taylor Kitsch
Why not start with the star of the film, eh? Taylor Kitsch, who plays our planet-hopping hero, gleans a lot of attention amongst Austin film and TV geeks for his work on the series Friday Night Lights; based on the 2004 film by Peter Berg. Though born in British Colombia, Kitsch perfectly captures the personality and mannerisms of Texas high school football player Tim Riggins with an added, fascinating edge. The series is filmed here in town. Kitsch has also made his mark on the superhero genre by appearing in Marvel's 2009 X-Men Origins: Wolverine. While I won't defend the merits of the film itself, Thor knows it was far from Marvel's best, I would like to see Kitsch's Gambit character fleshed out a bit more. Rémy LeBeau was easily my favorite X-Men, and it was unfortunate that the only attention paid to him by the franchise was Kitsch's brief cameo in this less-than-stellar entry.

Lynn Collins
From a Texas adoptee to a true Texas native, the gorgeous Lynn Collins plays the love interest in John Carter. She plays a Martian princess called Dejah Thoris whose beauty, grace, and adeptness with a sword will not leave your consciousness even long after you leave the theater. Coincidentally, Collins also appeared in Marvel's X-Men Origins: Wolverine; playing Logan's girlfriend Kayla Silverfox. More likely however, you'll probably recognize Lynn Collins from her five-episode stint as the unfortunate Dawn in the first season of HBO's sexalicious vampire series True Blood. She also appeared in 2009's Blood Creek with Michael Fassbender and 2006's Bug alongside Ashley Judd; two films we highly recommend.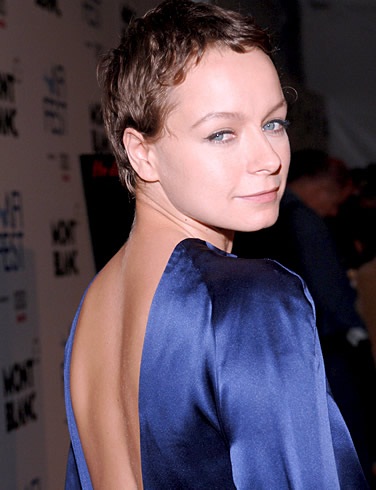 Samantha Morton
John Carter runs into many strange and interesting characters during his time on the red planet. One such character is the very sympathetic Sola, a female member of the Tharks (a bizarre, green, four-armed race). Though her name may not immediately ring any bells or recall a face, Samantha Morton, who elegantly voices Sola, has been lending her impressive talents to movies and television since the early 90s. After some television work in her native England, including an appearance on the popular BBC series Cracker, Morton appeared in the 1999 Woody Allen comedy Sweet and Lowdown. But arguably her biggest break came when she co-starred in Steven Spielberg's Minority Report alongside Tom Cruise. Morton played the female telepath Agatha who becomes the key to helping Cruise's hero solve a decades-old mystery. Morton has since appeared in films such as In America, The Libertine, and Elizabeth: The Golden Age.

James Purefoy
When one is facing all manner of aliens, beasts, and humanoid aggressors, it pays to have a skilled warrior by one's side. Luckily, John Carter allied himself with the skilful and cunning Kantos Kan; a captain of the army of Helium. Portraying Kan is the very talented British actor James Purefoy. Purefoy appeared in several films, among them A Knight's Tale, Resident Evil, and Vanity Fair, before landing the role of Mark Anthony in HBO's celebrated series Rome. But if you only seek out one project on Purefoy's resume, I highly recommend his 2009 actioner Solomon Kane. In the film, based on a comic book by >Conan the Barbarian creator Robert E. Howard, Purefoy plays the titular antihero who sells his soul to the devil and then lives his life trying to win it back through various acts of valor. The film is every bit as exciting and spectacular as a major Hollywood superhero film on a budget a fraction of the size.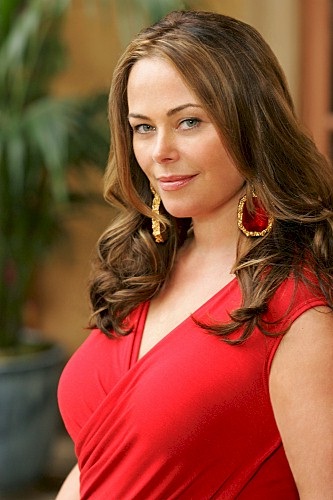 Polly Walker
Rounding out our list of John Carter's talent pool is the stunning Polly Walker. Walker lends her voice and movements to the treacherous Sarkoja, another member of the Thark race. A native of Cheshire, England, Walker is a seasoned veteran of some of the most notable television series on both sides of the pond. Walker appeared in the 2003 British political thriller series State of Play, which was re-imagined as a film in 2009 starring Russell Crowe and Ben Affleck, as well as HBO's Rome and SyFy's Battlestar Galactica spinoff Caprica. In addition, Walker appeared as the lovely Cassiopeia in 2010's Clash of the Titans.