Melissa McCarthy Joins Bill Murray Flick, Finally Nabs a Good Role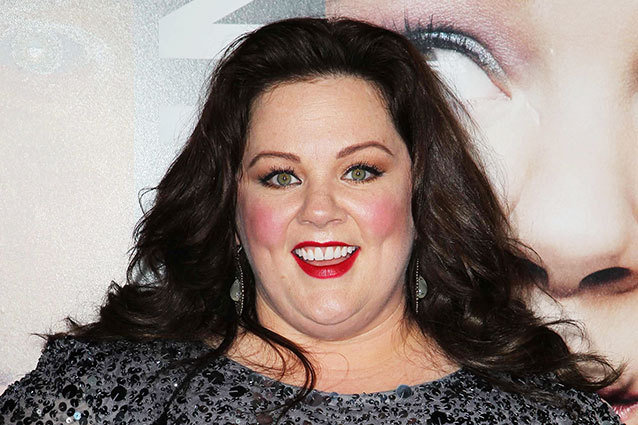 Melissa McCarthy is hilarious. She's talented. She's charming. Why then, is McCarthy constantly relegated to roles that require her to be burly, messy, and a prisoner of her own brand of physical comedy? The woman has more to offer, and finally it seems she'll be able to let us see that. According to Deadline, McCarthy has nabbed a role opposite Bill Murray in the dramedy St. Vincent de Van Nuys. 
RELATED: Melissa McCarthy Will Host 'SNL' Again
Finally breaking free of her borderline vulgar characters in movies like February's monumental hit Identity Thief and even her hilarious character in Bridesmaids, McCarthy will get the chance to show us her range stretches beyond the sort of comedianne who's willing to pour ranch dressing all over her head for an SNL sketch. She'll share the spotlight with Murray as a single, working mother who entrusts her son her neighbor (Murray). Writer/director Ted Melfi pits McCarthy's character's 12-year-old son against Murray's grumpy old man, who corrupts the kid, teaching him to fight and drink, but as the film is billed as a comedy-drama, we can imagine both characters will eventually learn something from the debaucherous behavior. 
RELATED: Film Critic Angers Melissa McCarthy Fans With Cruel Description
True, these circumstances will definitely require McCarthy's classic look of exasperation, but the hope is that it also gives her room to take her career to new heights, and if things go really well, to elevate her out of her seemingly stalwart typecasting bubble. 
Follow Kelsea on Twitter @KelseaStahler
[Photo Credit: FayesVision/WENN]
---
You Might Also Like:


Topanga's Revealing Lingerie Shoot: Hello '90s!


Stars Who Have Lost Roles For Being Too Hot (Celebuzz)