Melissa McCarthy, Jason Bateman are Actin' a Fool in 'Identity Thief' —TRAILER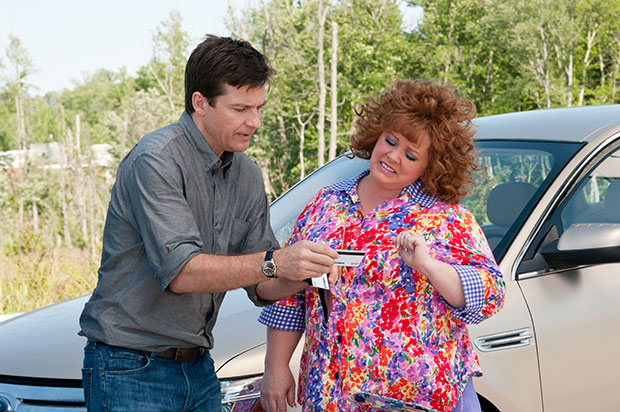 See, regular identity theft is the worst. It's a life-ruiner. It just plain sucks. It's awful. However, the folks and Universal Pictures are hoping to make your life better by putting a funny spin on such a terrible thing. How, you ask? By putting out a new trailer for Identity Thief, its new comedy featuring Melissa McCarthy and Jason Bateman. See? you're already chuckling a bit to yourself. You're sort of unsure but curious, right? Well allow us to help you make up your own mind, by checking out the newer, wackier trailer for the film, below.
Unlike previous trailers that only featured a general plotline, here we see a lot more of the dynamic between the two folks named Sandy Bigelow Patterson that the movie centers around (note: Bateman is clearly the only real one), as well as some of the action that causes two people so different to end up in such close proximity. It's wacky! It's zany! There is the all-important "make a slightly dated musical reference" joke, too—brought to you by Kelis' "Milkshake!" All tied together with some nice punching, kicking, screaming, and maybe another person that McCarthy's character has duped, out to get her.
Identity Thief the movie (not the bad guy you're ever-consciously a little bit afraid of whenever you make an online purchase with a credit card) lands itself in theaters on February 8, 2013.
[Photo Credit: Universal Pictures]
Follow Alicia on Twitter @alicialutes
More:
'Identity Thief': Melissa McCarthy Won't Go Down Without A Fight — TRAILER
First Look at 'Bridesmaids' Melissa McCarthy's New Movie 'Identity Thief'
Melissa McCarthy Commits 'ID Theft' on Jason Bateman