Menacing Poster for 'Star Wars: The Phantom Menace' 3D Release
[Editor's Note: Michael suffers from a condition where he continually believes it is the year 1999]
Just when I thought this current year couldn't get any more BOSS, I get the news that George Lucas, age 54, is making a new Star Wars movie! That's right! He's finally doing the prequels! And better than that, he's releasing them in 3D, a phenomenon with which filmmakers have barely begun to experiment! But that's Lucas for you.
His new Star Wars adage, The Phantom Menace, is sure to thrill. Just look at that menacing phantom center stage! Who is that guy?! He looks more badass than contemporary nu metal sensation Korn! I can't wait to see this film.
I can only begin to imagine just how this film will change cinema from here on out. With Y2K just around the corner to end things for America once and for all, we can rest assured that Lucas won't leave us with a disappointment! And if you disagree, well…you must be crazy, like Robert Downey, Jr. Not sane, like Tom Cruise.
The Phantom Menace 3D reaches theaters February 10, next year. Vote Perot!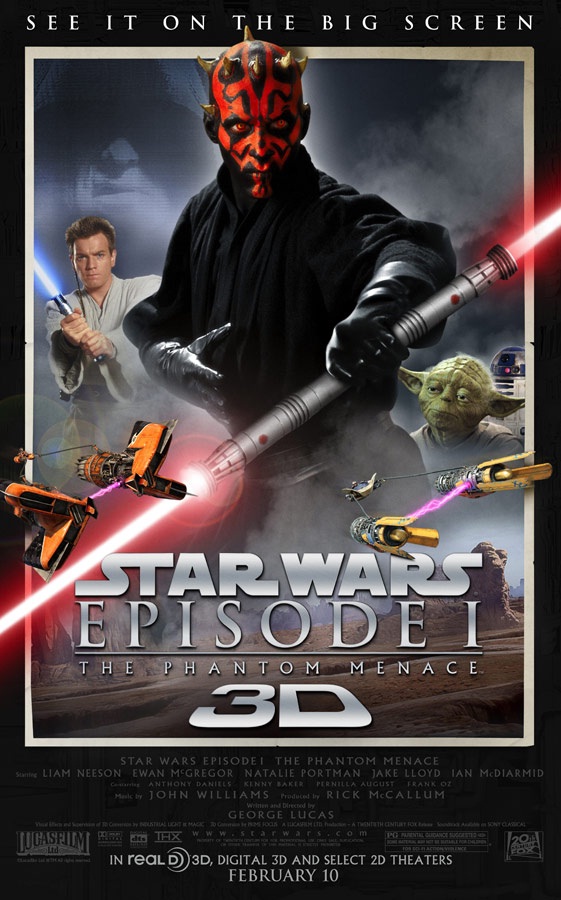 Source: Collider