MGM Adapting 'Punk Farm' Into Feature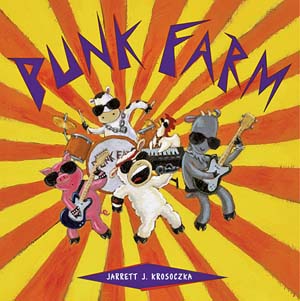 MGM — a studio that recently emerged from bankruptcy — obviously needs to be careful with whatever project it chooses next, since, you know, they were bankrupt and probably don't want to have to declare that again. So, in a totally logical move, the studio plans to adapt an animated version of the children's book Punk Farm because what's a safer bet than farm animals that play instruments and punk music? Er… Wait.
Anyway, the picture will be the first animated film for MGM since 1989's All Dogs Go to Heaven. David Silverman (The Simpson's Movie) is on board to direct with David Stern rewriting an adapted script by Jim Hecht based on the book by Jarret Krosoczka.
The story is pretty much exactly what it sounds like: Five barnyard animals form a rock band and play covers of "Old McDonald had a Farm." Seriously. Apparently this is what makes an animated movie these days. This.
Source: Variety