MGM Still Planning For 'Robocop' Reboot & More Remakes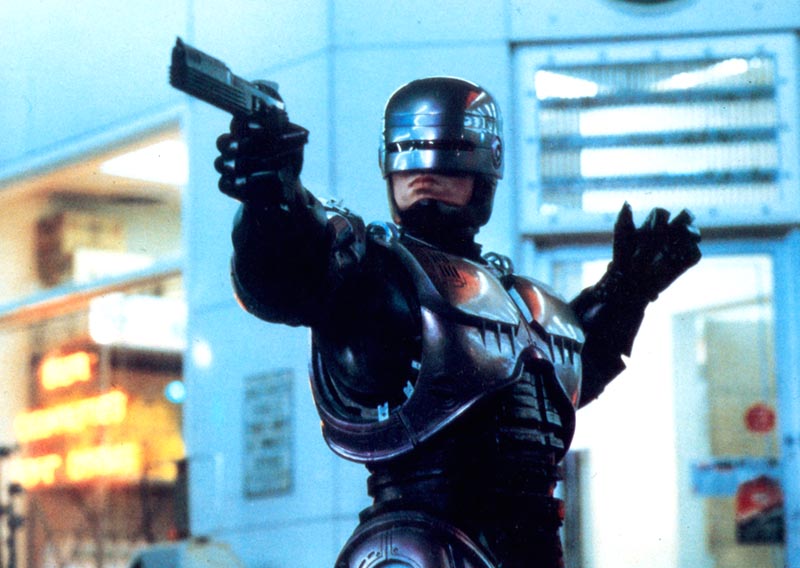 Q: How do you restructure a dying movie studio after declaring bankruptcy?
A: Remakes out the butt!
Yep, MGM's grand plan to scrape itself out of bankruptcy is to basically remake its entire library of titles. Of course if that fails they'll do original works based on outdated myths and legends. Solid game plans guys! We have reboots of Robocop and Mr. Mom (though the difference between a remake and reboot of Mr. Mom is beyond me) in the works as well as a rehash of The Idolmaker. The Lion's Head is also splitting the financing on Hansel & Gretel, partnering up with Paramount Pictures. That's not the only deal it has struck: MGM will co-finance the 23rd James Bond film as well as The Hobbit (itself a prequel). Luckily they'll fully finance the third sequel to Poltergeist all on their own. And the one original project they have on their slate is about… Hercules. Yep, the myth that has been around for THOUSANDS OF YEARS BUT APPARENTLY HASN'T BEEN OVERDONE YET.
So way to go MGM. Sequels, remakes, reboots, and gritty re-imaginings. That'll feed the soul and line the wallets.
Source: Variety