MGM To Release 8 New Blu-rays Including 'Hair', 'New York, New York' & 'Death At A Funeral'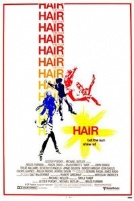 In news that doesn't really surprise anyone, MGM likes Blu-rays (but seriously, who doesn't like Blu-rays?). The studio just announced that it plans to make eight throwback titles available to consumers on Blu-ray: Three musicals (New York, New York, Hair and The Adventures of Priscilla Queen of the Desert) and five others (Death at a Funeral, The Long Riders, Posse, Vera Cruz and Original Sin). Below is the official synopsis for each:
Hair:
Fresh off the farm, Claude Bukowski (John Savage) arrives in New York City to join the army, but he's quickly swept up in the counterculture when a group of hippies introduce him to their psychedelic world…and a beautiful rich girl named Sheila (Beverly D'Angelo). When the group's leader (Treat Williams) tries to keep Claude out of Vietnam, the consequences are shocking for everyone involved.
The Adventures of Priscilla Queen of the Desert
:
They came. They conquered. They looked fabulous! With a contract to perform a drag show way out in the Australian desert, Tick (Weaving), Adam (Pearce) and Bernadette (Stamp) each has his own reason for wanting to leave the safety of Sydney. Christening their battered, pink tour bus "Priscilla," this wickedly funny and high-drama trio heads for the outback…and into crazy adventures in even crazier outfits. You go, girls!
Acclaimed director Martin Scorsese teams with Academy Award® winners* Liza Minnelli and Robert De Niro in this splashy, flashy musical spectacle celebrating the glorious days of the Big Band Era in the Big Apple! Jimmy is a joint-jump in saxophonist on his way to stardom. Francine is a wannabe starlet who dreams of singing in the spotlight. When they meet, sparks fly and when he plays and she sings, they set New York on fire! It's the beginning of a stormy relationship, as the two struggle to balance their passions for music and each other under the pressures of big-time show biz.
:
As the mourners and guests at a British country manor struggle valiantly to "keep a stiff upper lip," a dignified ceremony devolves into a hilarious, no-holds-barred debacle of misplaced cadavers, indecent exposure, and shocking family secrets. Packed with extras including audio commentaries and an uproarious gag reel, Death at a Funeral blows the lid off the proverbial coffin as "the film's delicious comic flourishes… sight gags, slapstick, flawless timing… are served up by an outstanding cast" (O, The Oprah Magazine).
Jesse James and his gang of outlaws ride again in this "extraordinary" (LA Herald-Examiner) western that pulsates with hard-driving action and electrifying drama. Four sets of acclaimed actor brothers David, Keith and Robert Carradine, James and Stacy Keach, Dennis and Randy Quaid, and Christopher and Nicholas Guest each depict real-life siblings in emotionally charged portrayals of the Old West's legendary bandits. The notorious James-Younger gang is the most famous group of outlaws in the country, robbing banks, trains and stagecoaches with a sense of daring that makes them folk heroes throughout the land. But when the mighty Pinkerton detective agency swears to track them down, these criminals must face an awesome enemy that will stop at nothing to see them behind bars…or dead! Only through the strength of their loyalty and blood ties can the outlaws hope to survive the brutal pursuits, unexpected betrayals and blistering showdowns that mark the end of their dangerous ride.
Mario Van Peebles (Judgment Day), Billy Zane (Titanic) and Stephen Baldwin (Fled) shake up the frontier in this "fast-paced, star-studded, big brawny western" (Janet Maslin, The New York Times)! Filled with gun-blazing, fist-pounding action and co-starring Big Daddy Kane, Blair Underwood, Tone Loc, Pam Grier, Isaac Hayes, Nipsey Russell, Aaron Neville and more, Posse takes a page missing from the history books – and unfolds it with suspense, humor and awe-inspiring power! In 1892, a group of mostly black infantrymen, betrayed by their white commander, Colonel Graham (Zane), desert the Spanish-American War. With Graham hot on their trail, Jessie Lee (Van Peebles) leads the men to his hometown, Freemanville, only to find it's also besieged by war – a racist war! Lee's attempts to bring justice and freedom to his people make for a brilliant western that's short on words and long on "killer entertainment" (Los Angeles Times)
Legendary screen icons Gary Cooper (High Noon) and Burt Lancaster (Elmer Gantry) team up for a magnificent, action-packed western from director Robert Aldrich (The Dirty Dozen) and screenwriters Roland Kibbee and James R. Webb. With sweeping vistas and larger-than-life heroics, it's a tale as bold and rugged as the characters it so brilliantly depicts. Cooper and Lancaster portray Benjamin Trane and Joe Erin, two daredevil mercenaries who journey to Mexico in search of adventure and cold hard cash during the 1866 revolution. But they get more than they bargained for when the wealthy and beautiful Countess Duvarre (Denise Darcel) hires them to escort her (and a fortune in gold!) to Emperor Maximilian's fighting forces in Vera Cruz. The trail is fraught with danger, betrayal and murder… and when Ben is swept up in the revolutionaries' fervor, he and Joe find themselves at odds with the Mexican Army and each other
Oscar Winner Angelina Jolie and Antonio Banderas sizzle in this smoldering tale of passion, deception and danger. A wealthy Cuban merchant (Banderas) only knows his mysterious bride to be (Jolie) through letters, but when he finally meets and marries her, his life takes a deadly turn. With footage too hot for theaters, director's commentary and more, this unrated Blu-ray is sinfully satisfying
Source: MGM Pictures