When a niche director or a beloved cult film actor fades from the spotlight, it's unfortunate. But when one of the biggest stars in Hollywood, someone who once displayed major box office might, goes AWOL, it borders on bizarre.
Yes, there is something to be said for every actor having their heyday and while it's true that it's only been a few years since his last film, we are still puzzled by the disappearance of Kurt Russell.
Why We Love Him
Kurt Russell has been a star nearly his entire life. He got his start doing a number of television series as a child. Then, in the late '60s/early '70s, Disney took notice of this talented youngster and Russell starred in several of their live-action family films including The Horse in the Gray Flannel Suit, The Computer Wore Tennis Shoes, The Barefoot Executive, and Superdad. He took a few other gigs here and there but up until the end of the 70s, much of his revenue came from the Walt Disney Corporation. But just when it seemed he would be a squeaky clean mouseketeer forever, along came John Carpenter.
In 1981, Russell was cast as one of cinema's premier badasses, Snake Plissken, in Carpenter's dystopian action flick Escape from New York. Russell displayed so much swagger and hard-edged disdain for authority that, coupled with his best vocal impression of Clint Eastwood, allowed for his complete reinvention in the eyes of Hollywood. He would follow this up with two more phenomenal Carpenter collaborations: The Thing and Big Trouble in Little China. Russell was not only proving his merits as a leading man, but also as an action hero.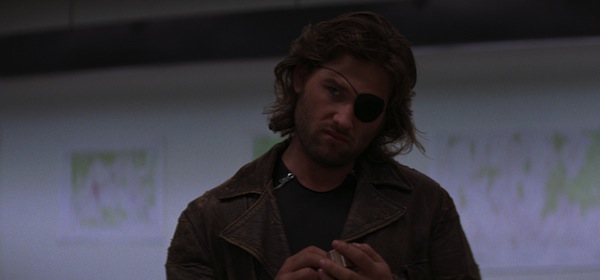 In the 90s, Russell padded out his action hero resume with even more unforgettable roles. First he played firefighter Bull McCaffrey in Ron Howard's blazing action drama Backdraft. Next, he portrayed legendary lawman Wyatt Earp in 1993's Tombstone; my favorite of Russell's films to not be directed by John Carpenter. He then won the lead role of Col. Jack O'Neil in Stargate; a film that would later spawn a successful television series in which Russell's character was played by MacGyver star Richard Dean Anderson. Then in 1996 he played an analyst who had to help take down a plane full of terrorists in Executive Decision; a film that, maybe more so than any since Escape from New York, would become synonymous with Russell himself.
What Happened to Him?
Russell's career hit a bit of skid right at the end of the 1990s. It began with a revisit to the mantle of Snake Plissken in the abysmally silly and incredibly disappointing sequel Escape from L.A. In what I've deemed the "insult to injury trio," we were then treated to Breakdown, Soldier, and 3000 Miles to Graceland. Seemingly seeking to shake off this cavalcade of failures, Russell returned to the studio that had made him a household name so many years prior. In 2004 he appeared in Miracle playing the coach of the 1980 U.S.A. men's Olympic hockey team that shocked the world when they upset the Soviet Union. The next year he played superhero and father The Commander in the teen comedy Sky High. Both strong films and Russell was fantastic in each one.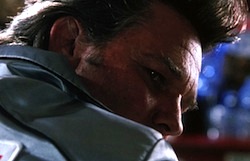 Then, in 2007, Russell got the chance to make a comeback and a return to the darker action hero mold that had so informed his onscreen persona years before. With the help of Quentin Tarantino, a man accustomed to resurrecting careers (see John Travolta in Pulp Fiction), Russell brought to life the sinister Stuntman Mike in Death Proof; one half of the throwback exploitation anthology Grindhouse. Stuntman Mike was as charming as he was sadistic and his scenes with real life stuntwoman Zoe Bell amount to some of the best driving sequences on film.
Where's He Been?
But somehow, despite this apparent resurgence, Russell still has not been seen in a film in four years. Again, this may seem a brief absence, but with the immense body of blockbuster films and memorable characters to his name, it's an unusual one.
Since 1983, Russell has been involved with actress Goldie Hawn and together they have a child and Russell has another by a previous marriage. He's also served as the father figure to Kate Hudson, Hawn's daughter by a previous marriage, so he's got plenty of fatherly duties to keep him busy. But beyond that conjecture, it's hard to pin down the source of this particular acting sabbatical.
What Now?
Thankfully the sabbatical is not permanent and Russell has two projects in the works. The first is called Touchback and revolves around a once-promising high school athlete reflecting on his life after an injury thwarted his dreams almost two decades before. The second is a film called Waco, a retelling of the infamous showdown between FBI agents and cult leader David Koresh. Both sound like interesting roles and hopefully at least one of them will return Russell to the mainstream success he so richly deserves.