Michael Arndt Taking Disney's 'Snow And The Seven' To China?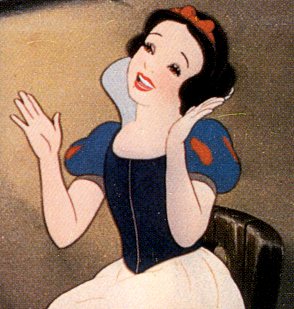 Old broads seem to be getting all the love these days. As Betty White continues to field offers and win awards (as well as American's hearts), an even older entertainment icon has never been more in-demand. Three separate companies are developing big-screen Snow White films: Universal has Snow White and the Huntsman on the fast track with Rupert Sanders directing and Viggo Mortensen and Kristen Stewart in talks for starring roles while Relativity Media has The Brothers Grimm: Snow White in active development with Tarsem Singh at the helm, but Disney has stepped into the fold with a much more worldly approach.
The Hollywood Reporter says that Oscar-winning scribe Michael Arndt (Little Miss Sunshine, Toy Story 3) will pen Snow and the Seven for the Mouse House and he's taking the beloved fairy tale international. The source claims that his version is to be set in 19th-century China and focuses on an Englishwoman who returns to her Hong Kong home for her father's funeral, only to discover that her stepmother is plotting against her. She escapes to mainland China, finding solace among a rogue band of seven international warriors.
If this is Snow White meets Seven Samurai, I am so in. The project is said to feature numerous different fighting styles, so we could see an intense, original and action-heavy rendition of what is widely considered a basic family film. Though I am starting to feel a bit overwhelmed by three somewhat identical projects, this one seems to be the most unique. Francis Lawrence has been attached to direct the film since its earliest stages in 2002, when Scott Elder and John Harmon's original screenplay wowed Disney brass. Since then, writers such as Jon Lucas and Scott Moore (The Hangover) and Michael Chabon (The Mysteries of Pittsburgh, upcoming John Carter of Mars) have touched up the script and that kind of talent has me salivating. Snow and the Seven is coming together as a layered ensemble film with a strong emotional core; a blockbuster with brains and a heart. Lawrence's visionary approach to material has always intrigued me; I'll be interested to see how he handles a period setting with this spring's Water For Elephants. If he nails the tone and aesthetic of the past, I'll be on board with his take on Snow White.
The million-dollar question is now whether or not Natalie Portman is still in. The Oscar-nominated thesp was attracted to the role but her involvement is in question as she gears up to give birth to her first child. One way or another, there are dozens of actresses testing for the various versions of Snow White coming to the big screen in the next few years, so I'm sure that it won't be difficult to find a replacement if Portman is unable to commit.
Source: THR