Michael Bay Apologizes For 'Transformers 2'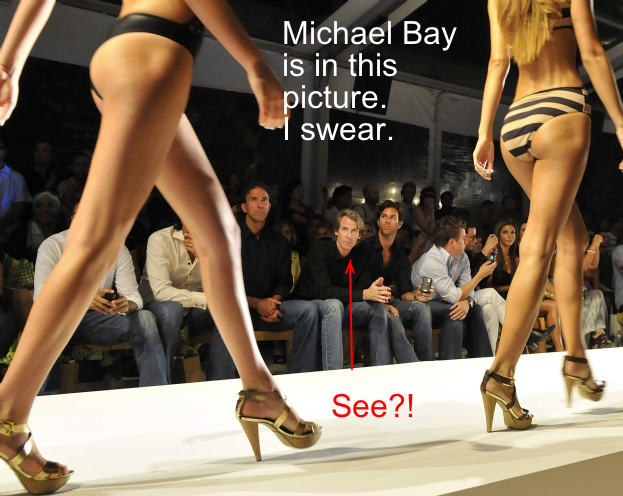 It takes a big man to admit to his mistakes, and it must take a man with HUGE balls to admit to a mistake as big as Transformers 2. Yet this is exactly what Michael Bay has done a mere $836,297,228 later in the worldwide box office. I guess he figured the sales had slowed down enough that he could start trashing the film. From the mouth of God himself:
"We made some mistakes. The real fault with [Transformers: Revenge of the Fallen] is that it ran into a mystical world. When I look back at it, that was crap. The writers' strike was coming hard and fast. It was just terrible to do a movie where you've got to have a story in three weeks. I was prepping a movie for months where I only had 14 pages of some idea of what the movie was. It's a BS way to make a movie, do you know what I'm saying?"
I'm actually okay with his excuse. The writers' strike did more damage than most people realize (RIP Pushing Daisies) and the story was easily the weakest part of that film. So maybe the next Transformers will be better. Well, it'll at least be in 3D and that's always good. Bay certainly seems to think so. "I think our 3D works really well with the robots, the size, the girth, the weight of it… it's spectacular." At least, we think he was talking about the movie. He pointed to his crotch after that last bit.
Source: SlashFilm