Michael Bay to Ninja Turtles Fans:  Chill Out!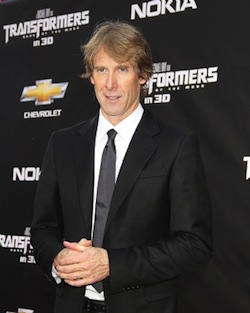 Maybe the silly name threw him off, because Michael Bay seriously underestimated how upset fans would get about his changes to the backstory of the Teenage Mutant Ninja Turtles. The Transformers director is working on a new film to revive the franchise, and he found himself in hot water when he declared that the Turtles come, "from an alien race." As every child of the '90s (any anyone who can read the title) knows, the superheroes aren't aliens, they're mutants!
Bay's tinkering caused a major backlash online, with Robbie Rist, who voiced Michelangelo in the 1990 Teenage Mutant Ninja Turtles film, writing on his Facebook page that Bay was "sodomizing" the original films and causing, "the rape of our childhood memories."
This week Bay defended the changes, and advised people like Rist to take it down a notch. "Fans need to take a breath and chill," Bay wrote on his site. "They have not read the script. Our team is working closely with one of the original creators of Ninja Turtles to help expand and give a more complex back story. Relax, we are including everything that made you become fans in the first place. We are just building a richer world." If fans really can't handle a few changes, maybe they should stick to watching the old films!
[AP]