Michael Cera Teaming With Sebastian Silva On New Film; In Spanish!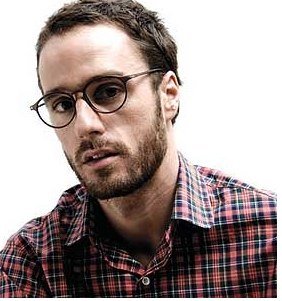 If you've never heard of Sebastian Silva, you have now. The Chilean filmmaker wrote and directed the Golden Globe-nominated foreign film La Nana, or The Maid for those who took French in high school. It is a fascinating and voyeuristic examination of a sub-culture of domestic servants as well as an entertaining character study. The young auteur has a promising future ahead of him and that future could be a bit brighter as he's apparently ready to make a movie that Hollywood could embrace.
The Playlist reports that the director will team with Michael Cera on a new, untitled project. The catch? Cera will perform in Spanish, a first for the Scott Pilgrim star. There aren't any details regarding the film, but the source says that Cera is "spending five hours a day learning Spanish" in an attempt to fool us into thinking he's been a foreign actor working on English-language films (and TV shows) all along. Perhaps as an explanation for his monotonous characters? Maybe.
Either way, Cera isn't the reason this story deserves your attention. Silva is the major talent; an entertainment-producing import that Americans should be happy to have. Casting Cera doesn't necessarily ensure that the forthcoming film will receive domestic distribution; even Will Ferrell's untitled Spanish comedy, which boasts co-stars like Diego Luna and Gael Garcia Bernal, hasn't gotten a deal yet. But I'm just happy knowing that Silva has a chance at breaking into Hollywood, because his art deserves to be seen by a larger audience.
Source: The Playlist