Michael Goldenberg Returns For 'Green Lantern 2'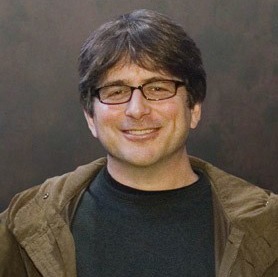 When a movie studio spends $150 million plus on a future film, it needs to ensure that the product has the longest possible revenue-generating lifespan as is commercially possible.  That's why companies like Summit Entertainment developed New Moon and Eclipse simultaneously, releasing them just eight months in between one another and guaranteeing maximum profit.
Warner Bros. is exercising this method of rapid development with their latest soon-to-be franchise Green Lantern, an intergalactic superhero space adventure starring Ryan Reynolds, Blake Lively and Mark Strong. In June, the studio re-hired writers Greg Berlanti, Michael Green and Marc Guggenheim to pen the inevitable sequel to the film and today, they've brought Michael Goldenberg back into the fold.
Variety reports that Goldenberg, who had the most recent pass at the screenplay for the Martin Campbell-directed blockbuster, will also work on the script for the sequel, which is being worked on by the aforementioned trio of screenwriters as you read this. Goldenberg, who is said to have amplified the emotional underscore of the story, will get to work immediately on the script.
The scribe is no stranger to the studio: he penned 2007's Harry Potter and the Order of the Phoenix and 1997's Contact. He also wrote Universal Pictures fundamentally flawed live-action flop Peter Pan and directed Bed of Roses for New Line Cinema. His list of credits suggests a wide range of ability and knowledge of genres that would aid a production of any size and I've personally enjoyed almost all of the films that he has worked on, so I'm very excited to hear that Green Lantern is continuing to attract the kind of talent that the 70 year-old-character deserves.
Green Lantern hits theaters on June 17th 2011 in 2D and 3D.   
Source: Variety