'Walking Dead' Actor Cast in 'Guardians of the Galaxy,' Officially the Nerdiest Movie of All Time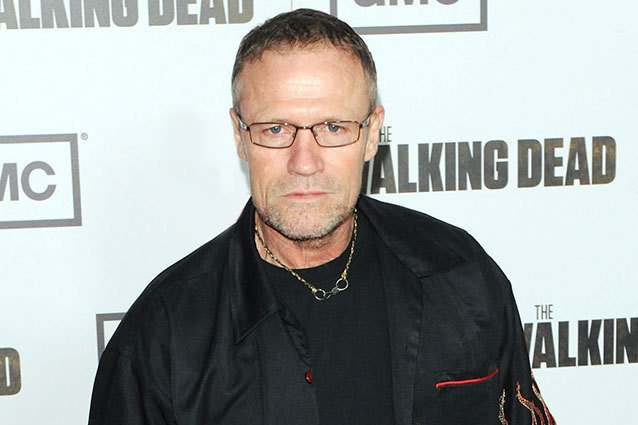 Want to do a simple test to see which of your friends are gigantic nerds? Post this sentence on your Facebook feed. "Michael Rooker is going to play Yondu!" Everyone who likes it is a Big Bang Theory-loving, Comic Con attending, Ain't It Cool News commenter account-having dork. 
See, only those obsessed with the sort of pop culture a certain subset of the world is into would know that Michael Rooker was recently dispatched from his role as vile one-handed zombie killer Merle on The Walking Dead and that Yondu is one of the characters in Marvel's upcoming movie Guardians of the Galaxy. Now that I broke it down, that all makes much more sense,  don't you think? Though it is a huge show and a big-studio movie it still doesn't really resonate though.
That's what's kind of crazy about Guardians of the Galaxy. It is the nerdiest, most niche project in the whole world. Consider this sentence from Dateline's casting announcement. "[Rooker] will play Yondu, who in Marvel lore was a game hunter of a primitive tribe native to Centauri IV, the first planet system to be colonized outside of the Sun's solar system." What? Is that even English? I've read the past three iterations of the Guardians of the Galaxy comic book and I don't even know what that means.
Yondu, however, is a really cool character. Smart and powerful, he has a giant red mohawk and is an archer. Of course. Everything has an archer in it these days. Thanks, Katniss. There's even one on Walking Dead. But does Merle's brother Daryl have arrows that return to him when he whistles? Of course not!
See, I know that and I am a class-A nerd. But what about everyone else out there in the movie-buying public? Do they want to go to see a blockbuster writen by a funny superfan based on an obscure comic starring a second-string player on a low-rated cable comedy (Chris Pratt), a WWE wrestler (Dave Bautista), and (possibly) the woman from the new Star Trek movies (Zoe Saldana)? Everything is so hyper specific to certain mass consumers of culture that it doesn't seem like it would translate to mass success. Unless Marvel is pulling the most genius move ever and every fandom (comic geeks, Parks & Recreation comedy snobs, Trekkers, Walking Dead heads, whatever WWE fans call themselves) will have a reason to show up and this thing will make $176 billion dollars. Maybe going after every single nerd in their individual fiefdom means you attract everyone on the planet.
Going geeky is the new mass audience! Get into it. 
Follow Brian Moylan on Twitter @BrianJMoylan
More:
'Guardians of the Galaxy' Nabs Funny Writer
Chris Pratt to Star in 'Guardians of the Galaxy'
Zoe Saldana in Talks for 'Guardians of the Galaxy'
---
From Our Partners:


Eva Longoria Bikinis on Spring Break (Celebuzz)


33 Child Stars: Where Are They Now? (Celebuzz)