Michelle Williams Continues to Stun in 'My Week with Marilyn' Pics
How can anyone be expected to exemplify the majesty of an unparalleled icon? Acting, that's how.
Michelle Williams. Williams will portray Marilyn Monroe, the most mystifying human being who ever lived (take that, Steve Guttenberg), in the upcoming biopic My Week with Marilyn. The movie's told from the perspective of Colin Clarke (Eddie Redmayne), a writer who accompanies Marilyn while her husband, Arthur Miller (Dougray Scott) is out of the country.
The film will highlight both the highs and dangerous lows of Monroe's life and psyche during her period of stardom. Below, we see two photos from the film: one of Marilyn swimming, and the other of her working her magic on some flustered sap with an unusual shoulder growth.
My Week with Marilyn, directed by Simon Curtis, will release November 4.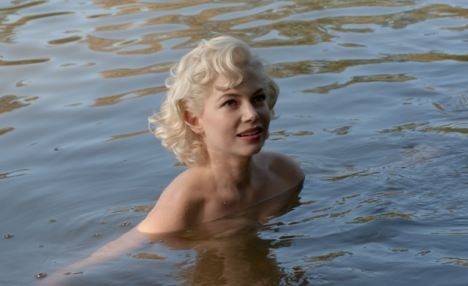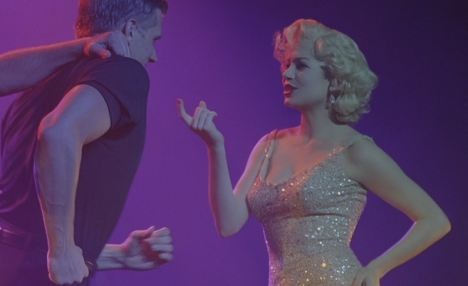 Source: Daily Mail via Indiewire