'Midnight in Paris' is Available on Blu-ray/DVD December 20!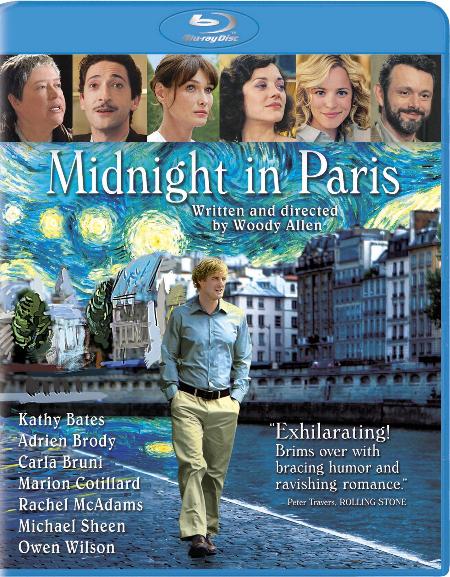 On December 20, Sony Pictures Classics rolls out its home entertainment release of Midnight in Paris, this summer's sleeper hit directed by the legendary Woody Allen and starring Owen Wilson, Rachel McAdams, Marion Cotillard, Michael Sheen and more! Praised for its sharp writing and lovable performances, the film is also the New York-bred auteur's biggest hit in ages, grossing nearly $140 million worldwide throughout 2011. 
With a Rotten Tomatoes score of 93%, it's one of the most celebrated films of the year.
Simon Miraudo at Quickflix has called Midnight in Paris
, "bewitching, enchanting and enthralling" while
Leonard Maltin says
it's "whimsical and romantic." So if you're looking for a great flick for a movie night at home, you should check out
Midnight in Paris
, available everywhere DVDs are sold on December 20!